Welcome to the Yummielicious Holiday Recipes Guide!
Get everyone into the holiday spirit with the best, easiest, and yummiest recipes! Indeed, every occasion is special when the family bonds together over good food.
You can serve a meal with main dishes, side dishes, drinks, desserts, and snacks! It satisfies everyone's appetite and also gives everyone a good time.
Don't worry, these recipes are easy, simple, and great for all guests. Every dish and drink offers incredible flavors, benefits, and quality for the ultimate holiday dining experience!
Mains
Roast Chicken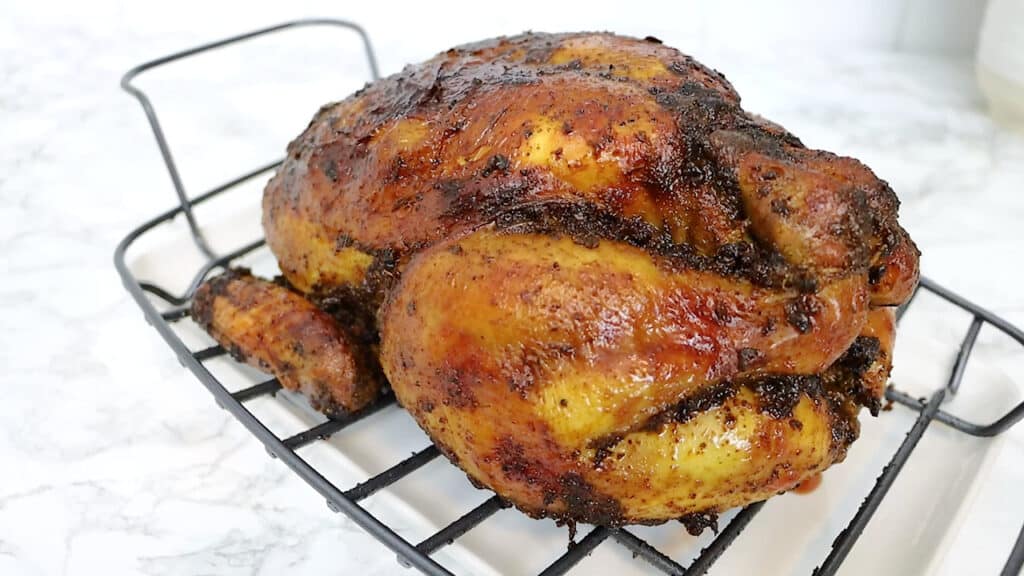 Roast Chicken is one of the best holiday recipes I have ever made at home. This recipe is special because it is loaded with flavor and aroma from the inside out!
From the crisp skin to the juicy chicken, this dish is just oozing with the best herbs and spices. Roasting certainly brings out the best in chicken!
Get the Roast Chicken recipe.
Air Fryer Chicken Wings
Even in a rush, you can still make a hearty meal for everyone because of this quick and easy Air Fryer Chicken Wings recipe!
Bite into the chicken's crunchy skin and relish the savory and juicy goodness in the middle. Indeed, chicken dishes are now made simpler with an air fryer!
Get the Air Fryer Chicken Wings recipe.
Turkey Pie
Everyone's always looking for holiday recipes, so why not try this Turkey Pie recipe?
It has the savory flavor of perfectly cooked filling that makes every slice worth it. The puff pastry is also guaranteed to be baked into a flaky and golden brown pie crust!
Get the Turkey Pie recipe.
Grilled Salmon
Bring something new to the table by serving this delicious Grilled Salmon! Get the perfect sear throughout the tender and delicious fish dish by grilling it.
The spice mix is also the right blend to improve the flavor of the salmon for the best meal yet.
Get the Grilled Salmon recipe.
Fried Chicken Bulgur
Eat your way throughout the holiday by cooking yummy Chicken Fried Bulgur! Stir-frying the right ingredients also makes it the perfect side dish for almost any main dish.
Chicken, vegetables, and bulgur – this fantastic trio will be a crowd favorite! Each bite will surely have you on the edge of your seats.
Get the Fried Chicken Bulgur recipe.
Grilled Tilapia
Turn fresh tilapia into awesome Grilled Tilapia! The tilapia is also infused with the rich and smokey quality of spices, toppings, and garnish.
Oven-Grilling the fish gives it a soft and tender texture that melts in your mouth! WebMD also shared that tilapia is good for your bones, stomach, and muscles.
Get the Grilled Tilapia recipe.
Grilled Croaker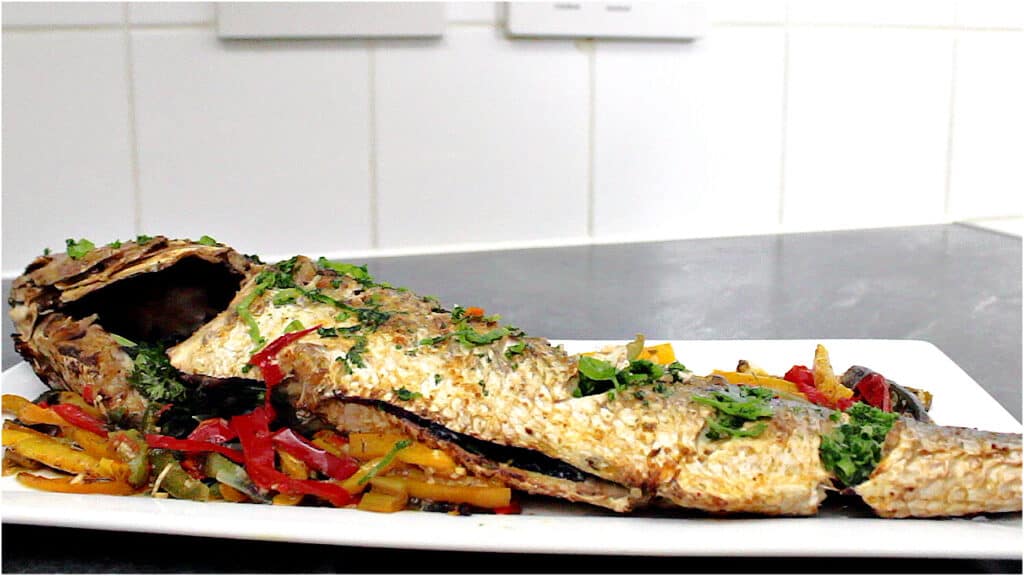 If you haven't cooked croaker fish before, then now is the right time to try it because this Grilled Croaker recipe is simply heavenly.
There is no better way to cook croaker fish than to use this dish's special seasoning and bedding! It is certainly a healthy recipe you need to add to your holiday recipes.
Get the Grilled Croaker recipe.
Sides
Coleslaw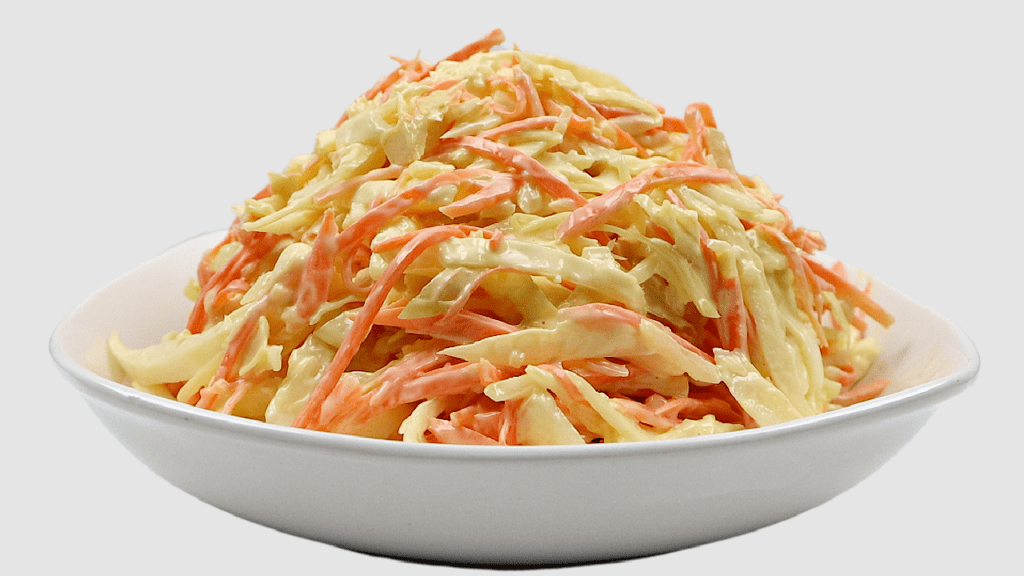 Serve the best side dish by preparing this easy Coleslaw recipe. It also has great texture and color, making the dining experience more fun.
This recipe is also appealing, which even kids would love it! No matter what the main dish is, Coleslaw will always be one of the best side dish options.
Get the Coleslaw recipe.
Jollof Rice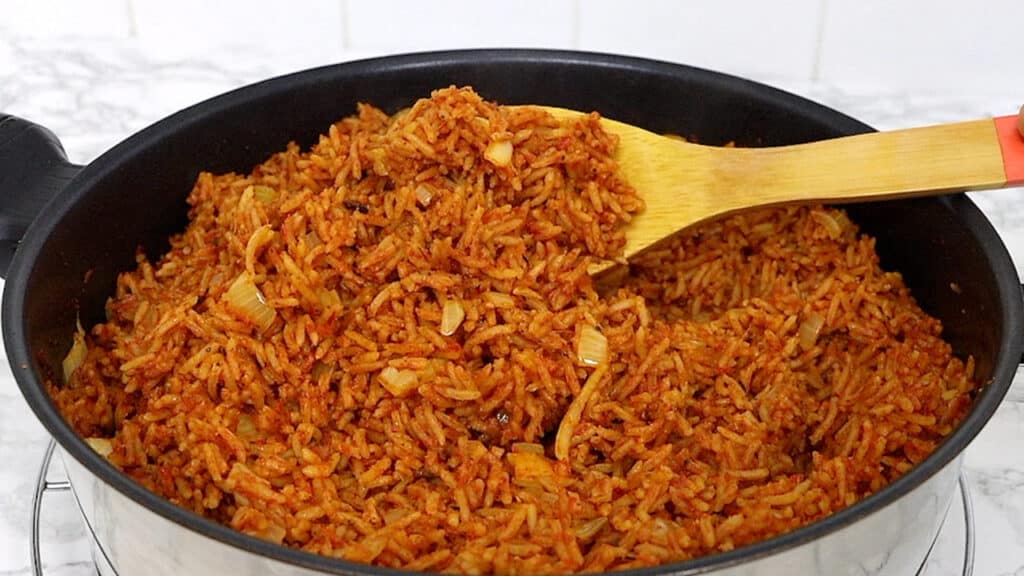 Add a twist to your holiday meals by cooking Jollof Rice! It's inspired by Africa's savory and flavorful holiday recipes. Indeed, the secret to making Jollof Rice is the tasty pepper sauce.
It is further flavored with the right herbs and spices! In fact, this is a two-in-one dish because I will also teach you how to cook the chicken that goes with it! 
Get the Jollof Rice recipe.
Fried Rice
Every meal is exciting, especially if you serve them with the best Fried Rice!
My entire family loves this recipe because it's not just ordinary rice but a mix of turkey, vegetables, and seasoning for well-balanced flavors. The rice will also have a loose and fluffy texture that everyone will love!
Get the Fried Rice recipe.
Coconut Fried Rice
Coconut Fried Rice? We love it! The Asli basmati rice is cooked in a fragrant and fresh sauce. This dish is also stir-fried with vegetables, chicken, turkey, or beef.
Make the most of your Coconut Milk by cooking this rice for the holidays! Everyone will surely thank you for the best rice meal, ever.
Get the Coconut Fried Rice recipe.
Gizzard Stew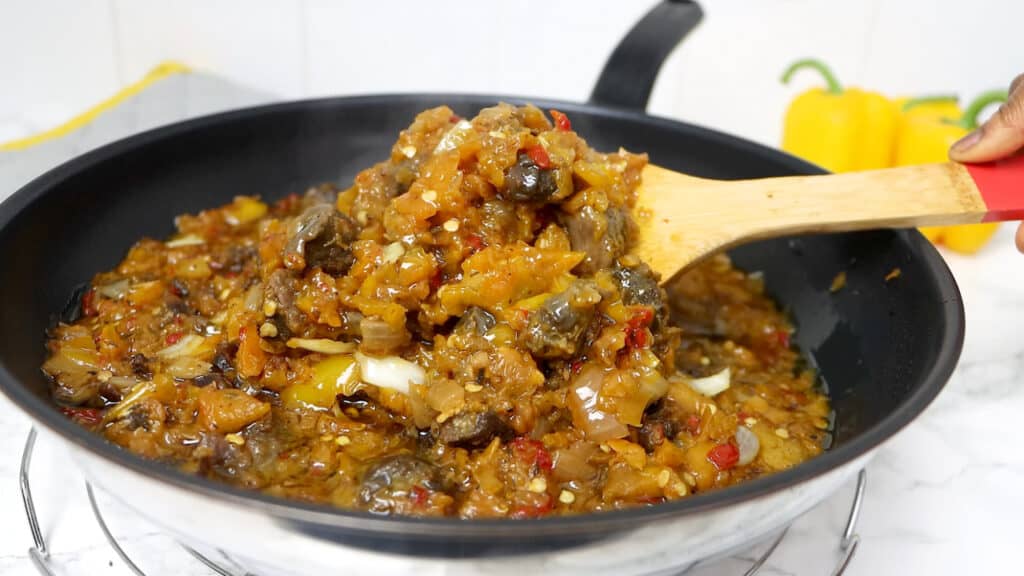 This holiday season, don't miss out on this delicious and unique African Chicken Gizzard Stew.
If you think you've experienced chicken in the best ways, then wait until you've tried this chicken gizzard dish! It also has a chewy texture and smoky quality, perfect for a celebration.
Get the Chicken Gizzard Stew recipe.
Amala Fele Fele
Amala Fele Fele is a thick, creamy, and decadent swallow food from rich African cuisine. It's made of yam to give it a mildly sweet yet satisfying flavor and glorious texture. Then, serve it with your favorite soups and stews for the best dining experience!
Get the Amala Fele Fele recipe.
Plantain Fufu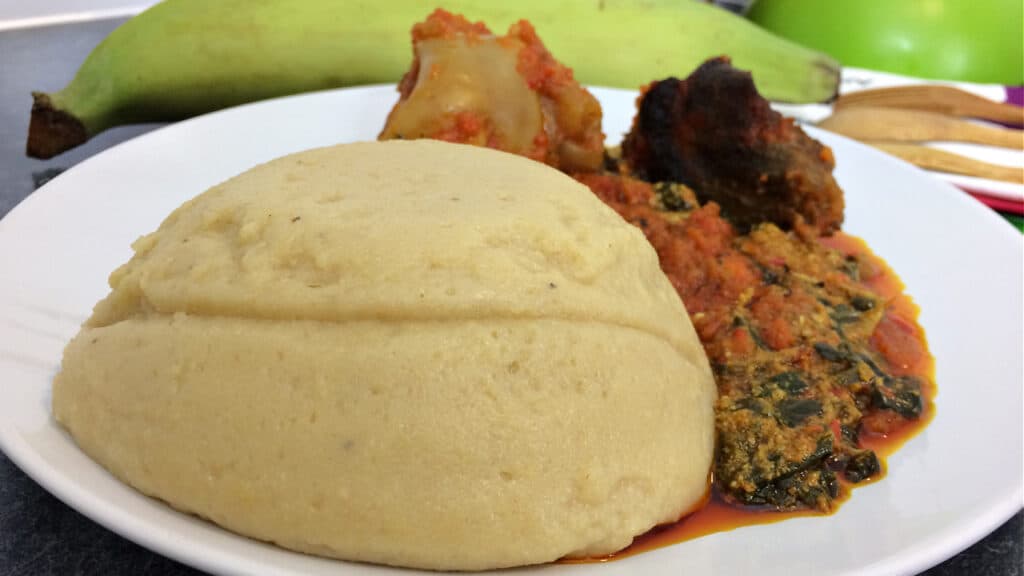 Prepare this Plantain Fufu to give your guests one of the best gluten-free side dishes! Using green plantains, you can create a dish with the right flavor, texture, and nutrients.
Besides, it's always a wonderful holiday when you use fresh fruits for your meals, isn't it? Indeed, you will have a fun time eating with Plantain Fufu!
Get the Plantain Fufu recipe.
Assorted Fried Fish Stew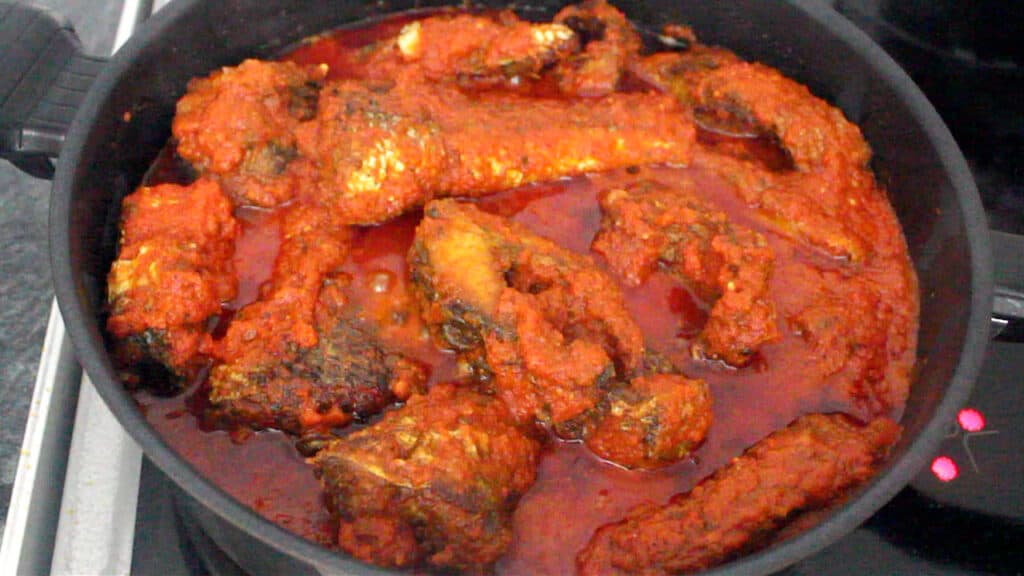 Start the festivities with this Fried Fish Stew recipe. It is also made from the best fish varieties, pepper sauce, and herbs and spices for the perfect balance of flavors!
Any fish you intend to use will surely have a tender texture and appetizing color, so there is no reason not to cook this stew!
Get the Assorted Fried Fish Stew recipe.
Almond Vegetable Stew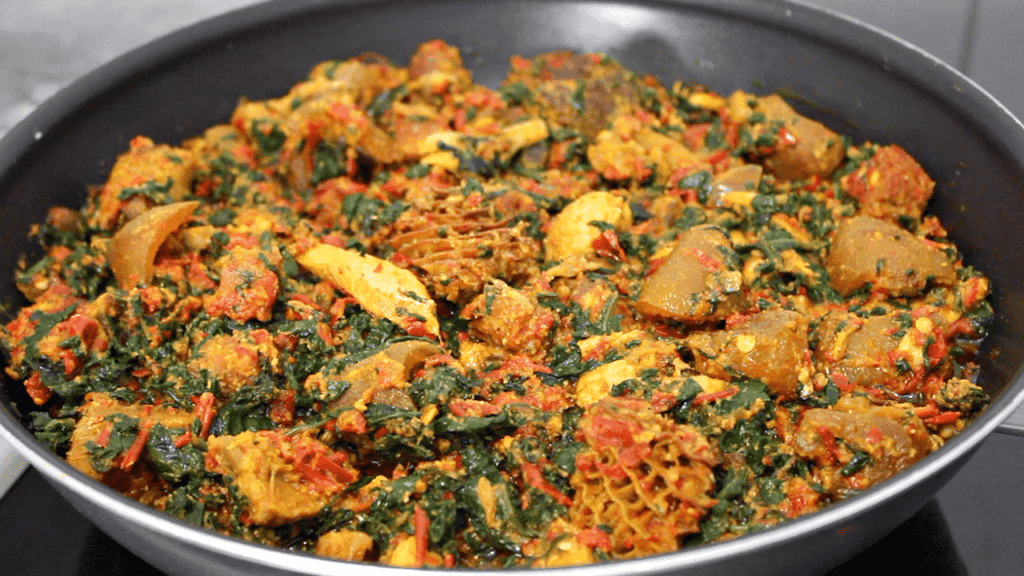 You might be surprised by this recipe's ingredients. But trust the process because this Almond Vegetable Stew can make an excellent holiday dish!
Almonds, mackerel, pepper sauce, and leafy greens in one dish can truly bring the family together. You will surely be adding this to your favorite soups and stews!
Get the Almond Vegetable Stew recipe.
Strawberry Jam
Make eye-catching, aromatic, and tasty Strawberry Jam with your bread and baked goods this holiday season! From its color alone, you can already tell it'll certainly be one of the best condiments for Christmas and New Year. This three-ingredient recipe is so easy that you won't have to buy store-bought strawberry jam again!
Get the Strawberry Jam recipe.
Braided Bread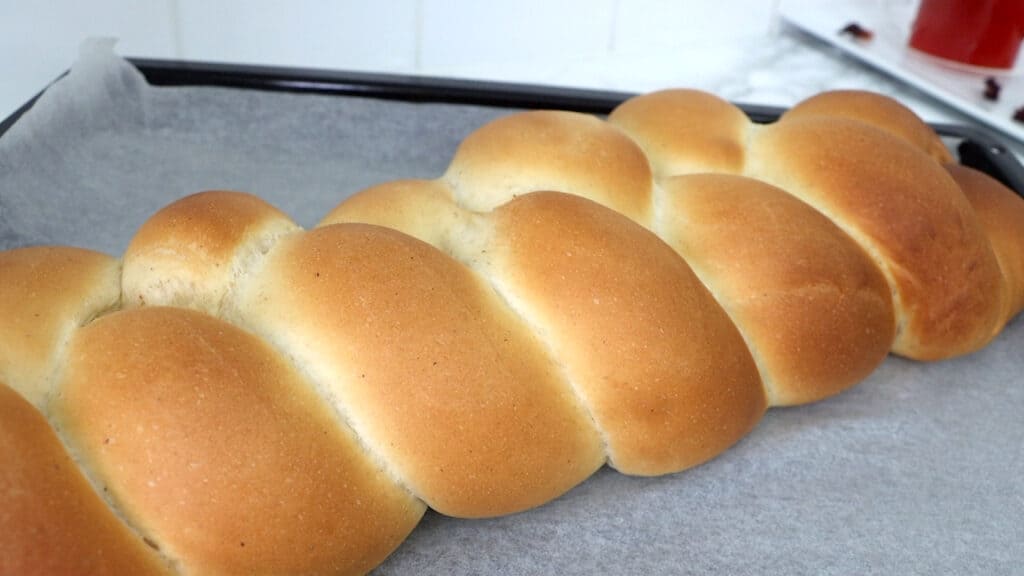 Braided Bread is a homemade bread recipe made extra special with its gorgeous appearance and soft quality. It looks like intricate work, but it's easy and fun to prepare! Make it a family activity for breakfast or snacks!
Get the Braided Bread recipe.
Dessert
Chocolate Vanilla Ice Cream
A holiday is not a holiday without classic holiday recipes like Vanilla Ice Cream for dessert! It's also an after-meal delight that can make every guest smile. Moreover, this homemade recipe is guaranteed to give you a creamy, thick, and delicious delicacy!
Get the Vanilla Ice Cream recipe.
Chocolate Cake
What's a celebration without a classic, decadent, and sweet Chocolate Cake, right? Share this heavenly dessert with your family to bond over its chocolatey goodness from the inside out. It's also one of the best holiday recipes for the whole family, anytime and anywhere!
Get the Chocolate Cake recipe.
Pound Cake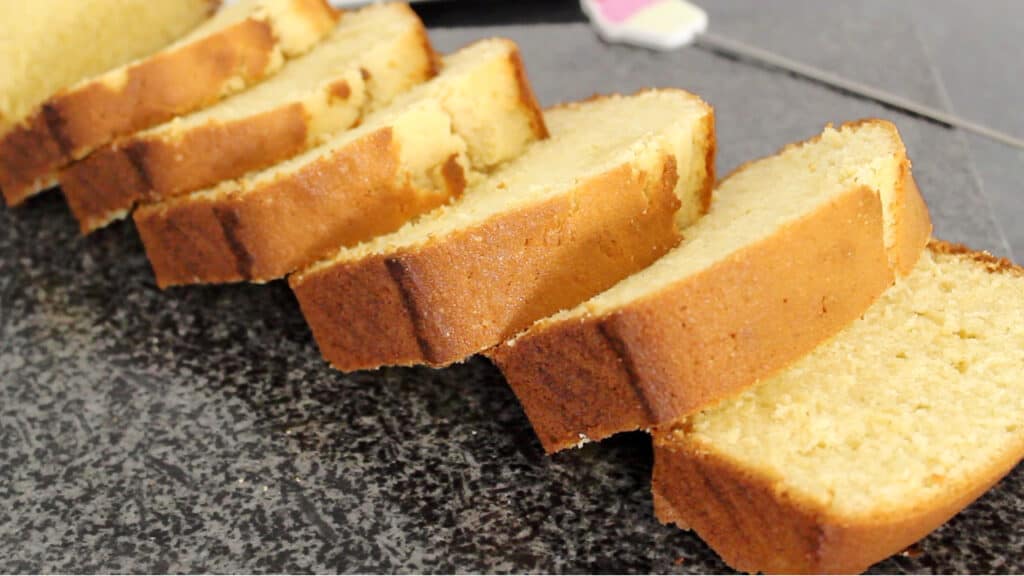 Pound Cake is a simple and traditional recipe that can be improved with spreads, toppings, and garnish of your choice. This recipe is surely going to give you the perfect crumbly yet dense texture that everyone will love! Bake it with love to make it extra delicious!
Get the Pound Cake recipe.
Carrot Cake
Enjoy your dessert without feeling guilty by adding this healthy Carrot Cake to your holiday recipes. It's also a unique twist on combining vegetables and pastries for the holidays! Trust me, you won't want to miss out on this dish because of its rich taste and soft and tender texture.
Get the Carrot Cake recipe.
Almond Loaf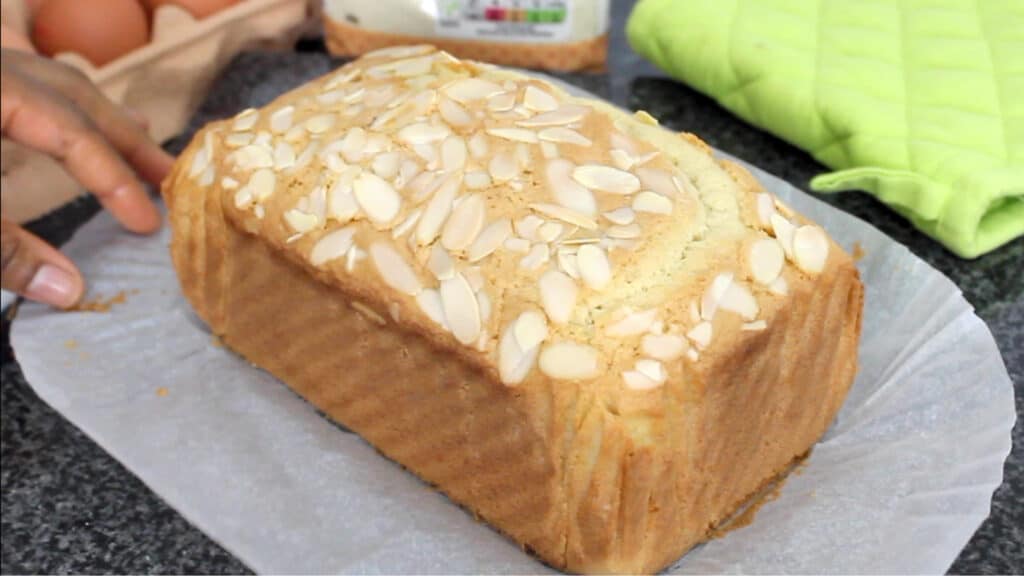 You can never have too many loaves and cakes, so why not add this Almond Loaf recipe to the list?
Baking this easy dessert is certainly a new and fun way to relish your holiday meals with your loved ones. Turn an ordinary loaf into a culinary treasure by infusing it with almonds' sweet and nutty yumminess!
Get the Almond Loaf recipe.
Vanilla Cake
Get the fluffiest and lightest Vanilla Cake with this oh-so-simple recipe you can do with your family. It takes less than an hour to make with the most basic cake ingredients in your pantry!
This dish will surely pair perfectly with your favorite drinks and juices in the morning of every holiday occasion. Health Veda also suggests Vanilla Cake to boost energy and digestion!
Get the Vanilla Cake recipe.
Fruit Salad
Maintain a balanced diet for this season's festivities by eating healthy, colorful, and tasty Fruit Salad. You can easily make a no-cook dish with the freshest fruits in your kitchen!
It's certainly one of the holiday recipes that can be prepared in several minutes to give you something quick to serve for any celebration.
Get the Fruit Salad recipe.
Drinks and Juices
Pomegranate Juice
Fresh Pomegranate Juice is one of the best drinks and juices for Christmas, New Year, and Thanksgiving because it gives off such a cheery vibe.
Its sweet and tangy flavor also makes it a great refreshment for family parties! Moreover, this beverage contains vitamins and minerals to keep everyone happy and healthy!
Get the Pomegranate Juice recipe.
Beetroot Juice
Serve this delicious Beetroot Juice for the holiday season to quench everyone's thirst with a dose of this power drink. It's also an all-natural healthy recipe for guests on a gluten-free, vegan, or vegetarian diet!
Get the Beetroot Juice recipe.
Clementine Juice
Are you tired of serving the same Orange Juice every celebration? Well, you will surely love this Clementine Juice. It's sweet, sour, colorful, and ultimately revitalizing! The best part is you can juice it for a quick drink in just a few minutes. Juicing does not get easier than this!
Get the Clementine Juice recipe.
Pineapple Orange Ginger Juice
Pineapple Orange Ginger Juice is an oldie but goodie drink that relaxes everyone's body and mind. Its citrusy sweet taste is not just for summer, but for the holiday season too! The color and fragrance will also make your dining table festive and appetizing for everyone to love.
Get the Pineapple Orange Ginger Juice recipe.
Zobo Drink
Zobo Drink is a juice with floral, fruity, and saccharine flavors. It's the best fusion of tea and juice because it can give you health benefits, relaxation, and satisfaction. Use your favorite fruits and herbs to bring out the richness of this delicious taste!
Get the Zobo Drink recipe.
Iced Tea
Sometimes, a homemade Iced Tea recipe is all you need to restore energy and curb cravings. This drink is highly customizable because you can add the fruits and sweeteners of your choice! Each Iced Tea you make can also taste different, depending on your guests' preferences.
Get the Iced Tea recipe.
Orange Juice
Orange Juice is one of the easiest juices to prepare for the holiday season. You can juice them in minutes, especially if you're in a rush or have unexpected guests! Not one of your guests will feel blue during the holidays with this beverage.
Get the Orange Juice recipe.
Snacks
Puff Puff (Deep Fried Dough Balls)
Experience the heavenly quality of African snacks by trying out these sweet, fluffy, and light Puff Puffs (Deep Fried Dough Balls).
This recipe is a deep-fried snack that has the quality of tender cake that melts in your mouth at every bite! I can certainly assure you that the kids will devour these in just minutes. 
Get the Puff Puff recipe.
Meat Pie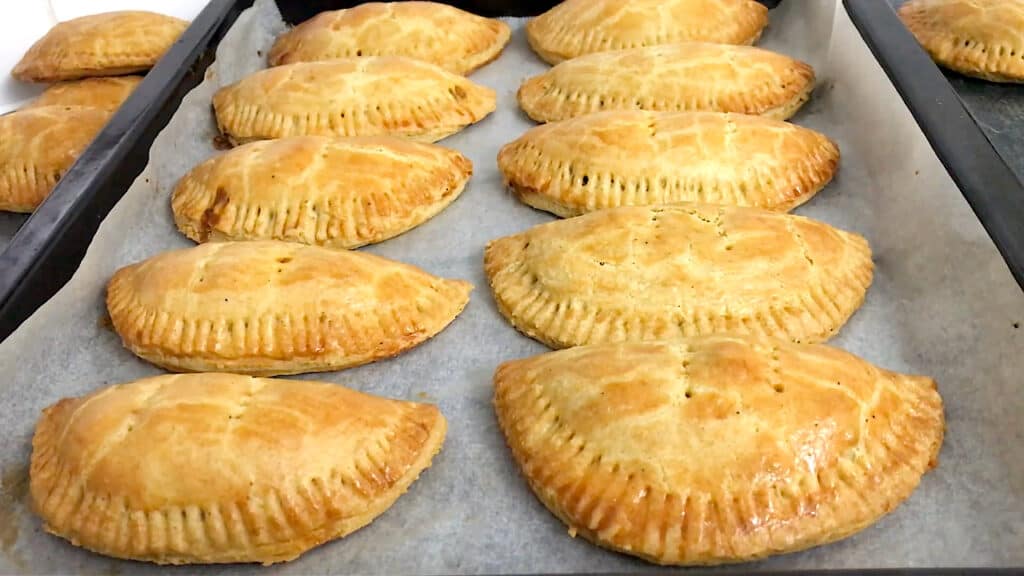 Make your guests feel at home with these warm, crusty, and smokey Meat Pies! This dish also has perfectly seasoned and cooked meat and vegetables wrapped in flaky yet tender puff pastry that will give your loved ones a burst of flavor at every bite. Preparing this delicacy is also as easy as pie!
Get the Meat Pie recipe.
Chicken Pie
Serve a delightful snack with a surprise inside by baking this tasty Chicken Pie! Achieve this dish's golden brown and crunchy crust and nutritious filling using chicken, vegetables, and puff pastry made from scratch. Your guests will surely feel comfort and satisfaction after relishing this snack!
Get the Chicken Pie recipe.
Coconut Chin Chin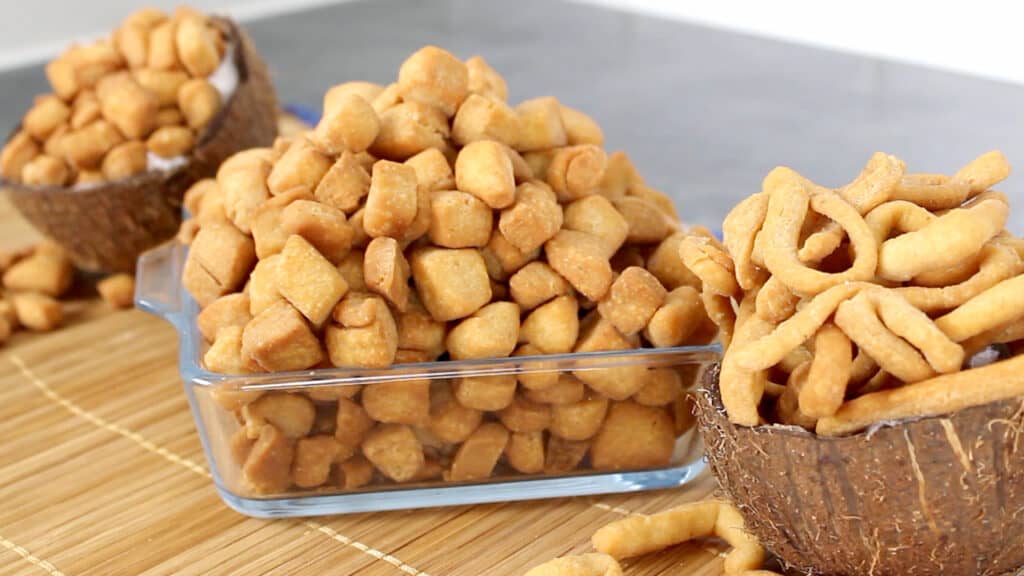 Indulge your loved ones in the delight of African snacks like this flavorful and crunchy Coconut Chin Chin (Deep Fried Crunch Pastry)!
You can also easily make it by adding coconuts and deep frying the pastry. Everyone will surely enjoy this healthy and family-friendly snack!
Get the Coconut Chin Chin recipe.
Flat Chin Chin
If you're tired of the same old cereal or snack, then why not try this simple Flat Chin Chin (Deep Fried Flat Crunchy Pastry) for a change? It'll surprise everyone who hasn't tried African recipes for the holidays! They will surely be excited about its cake-like and mildly sweet flavor.
Get the Flat Chin Chin recipe.
Fish Rolls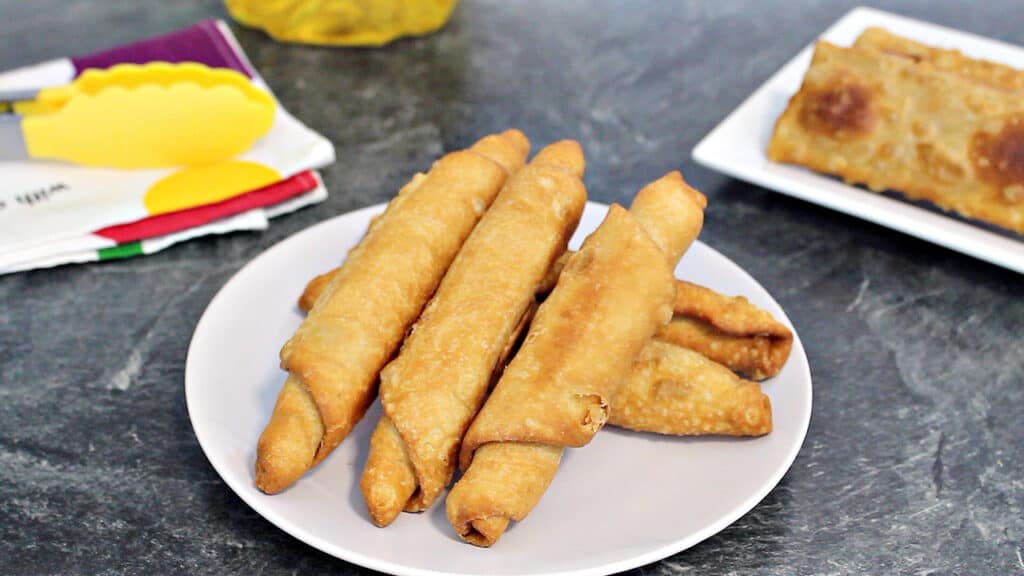 Roll with the holiday spirit by deep frying delicious fish filling in flaky puff pastry! Fish Rolls are undoubtedly one of the best snacks infused with the taste and texture of seasoned fish. Your guests will surely appreciate such a healthy recipe for refreshments!
Get the Fish Rolls recipe.
Egg Rolls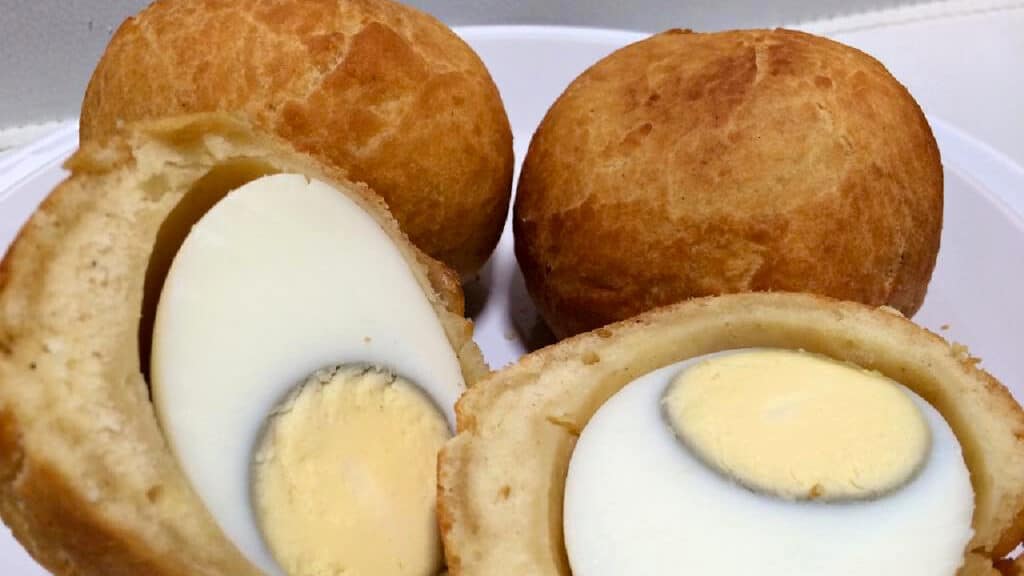 Use eggs in unique dishes by trying out these Egg Rolls from African cuisine. Once your guests bite into the pastry outside, they'll love the perfectly boiled egg inside! Believe it or not, these egg rolls are an absolute delight for celebrations.
Get the Egg Rolls recipe.
Coconut Egg Rolls
If you enjoyed the Egg Rolls recipe, then you'd surely get excited about these Coconut Egg Rolls. They also mix the yummy goodness of coconuts and the flavor of eggs in one snack for kids and adults! These Coconut Egg Rolls might as well be your loved ones' next favorite African snack.
Get the Coconut Egg Rolls recipe.
Sausage Rolls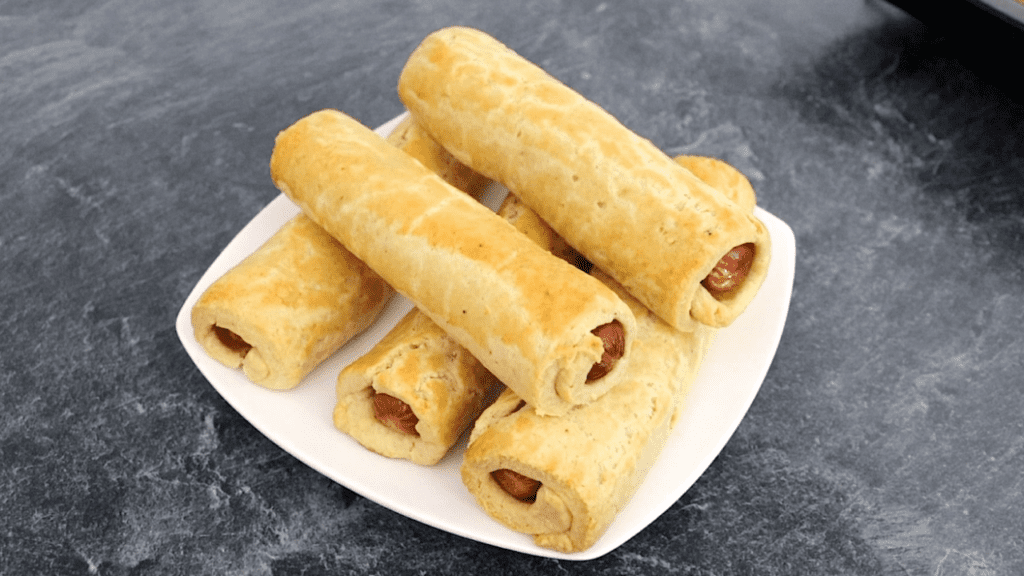 Sausage Rolls are one of the most family-friendly snack recipes for any occasion. Savory and smoky sausages in light and airy pastry are so heavenly that even adults will enjoy them!
This is certainly the perfect dish to serve for a holiday weekend picnic with your friends and family!
Get the Sausage Rolls recipe.
Donuts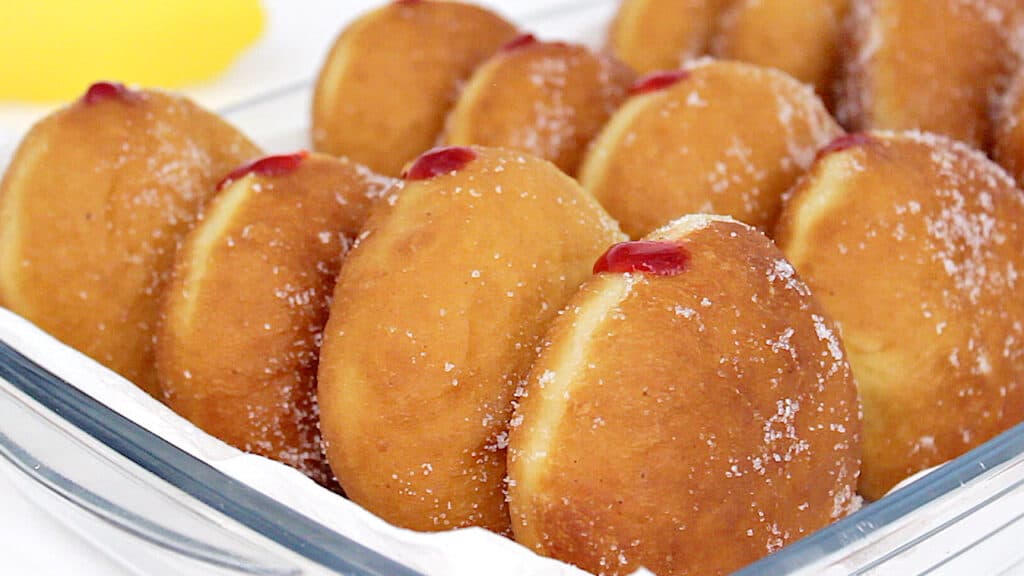 Good news! You don't need to go out to buy donuts because you can make the best yet simplest ones at home. It can be served for breakfast or brunch, desserts, or snacks on any holiday occasion. You can also pipe in some Strawberry Jam for flavor and color! 
Get the Donuts recipe.
Twisted Donuts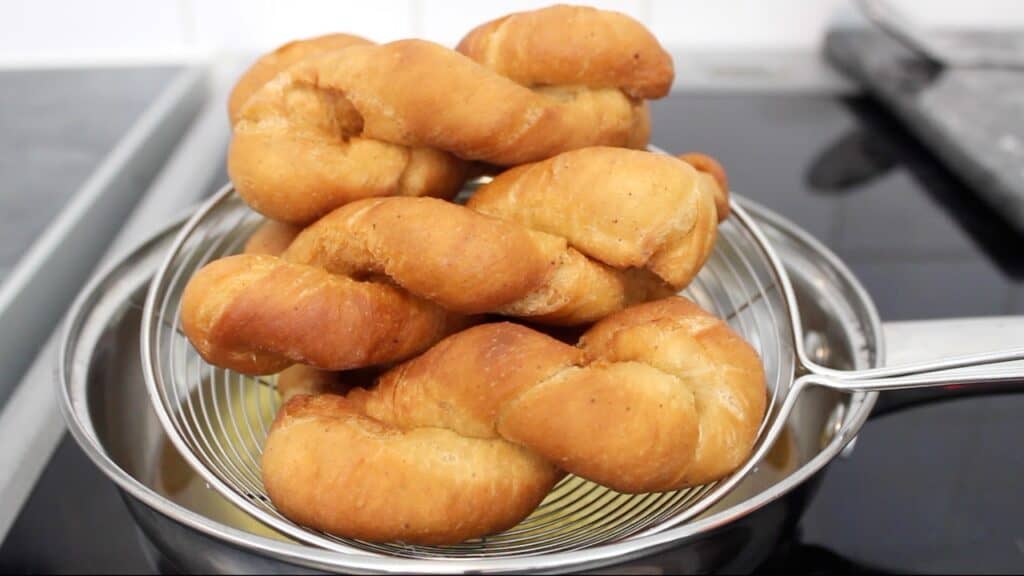 Give your guests something to remember about the dining experience by preparing Twisted Donuts! Not only are these delicious, but they're also appetizing and enticing to eat.
Let your loved ones experience the quality of fluffy and tasty Twisted Donuts for the best time together! 
Get the Twisted Donuts recipe.