Get ready to experience the nutty, sweet, and smooth quality of Coconut Milk!
Whenever you want to make drinks at home, coconut milk is always worth preparing. It's naturally delicious with a creamy texture and lots of health benefits.
Coconut Milk is an excellent dairy alternative that you can use for desserts, snacks, smoothies, stews, baked goods, and more. Using it for your recipes will certainly change your life for the better!
Pin this recipe on Pinterest to save for later
You might be surprised to know that Coconut Milk is easier to make than it seems. Remember to buy coconuts on your next grocery trip to make the best milk ever!
How to Make Coconut Milk
Grab fresh coconuts you can find and power up your blender because these are all you need to make Coconut Milk. How fun would it be to make milk at home, right?
After you try it, you won't be able to get enough Coconut Milk!
Ingredients
Coconuts
There are so many reasons to love coconuts!
Inside the tough coconut husk are coconut water and coconut meat inside. The coconut water has a mildly sweet and nutty flavor, while the coconut meat is chewy and crunchy.
Coconuts are some of the best fruits to enjoy if you want to feel the summer vibe. They are ultimately refreshing no matter how you use them.
There are plenty of fun and interesting ways to use coconuts. Once you learn how to open a coconut, you will always find yourself looking for ways to make the most of it.
In fact, here are some of my best suggestions for enjoying these fruits:
Directions
Come and make Coconut Milk with me!
Open the coconut.
Pour the coconut water into a container.
Then, scrape off the coconut meat.
Use a knife to dice the coconut meat.
Add the coconut meat and water to a blender or food processor.
Blend the contents until smooth.
Filter the milk with a sieve or cheesecloth.
Press the pulp against the sieve with a spoon.
Finally, the milk is ready to use or store!
Now that you have your Coconut Milk, you can use it for cooking your favorite recipes of all time, especially during the summer. It's delicious, healthy, and purely organic!
Tips
Buying coconuts
Shake the coconut to check if it has lots of coconut water inside.
Oh, The Things We'll Make also suggests checking the coconut eyes for molds or cracks.
Always choose heavier coconuts for more water and meat inside.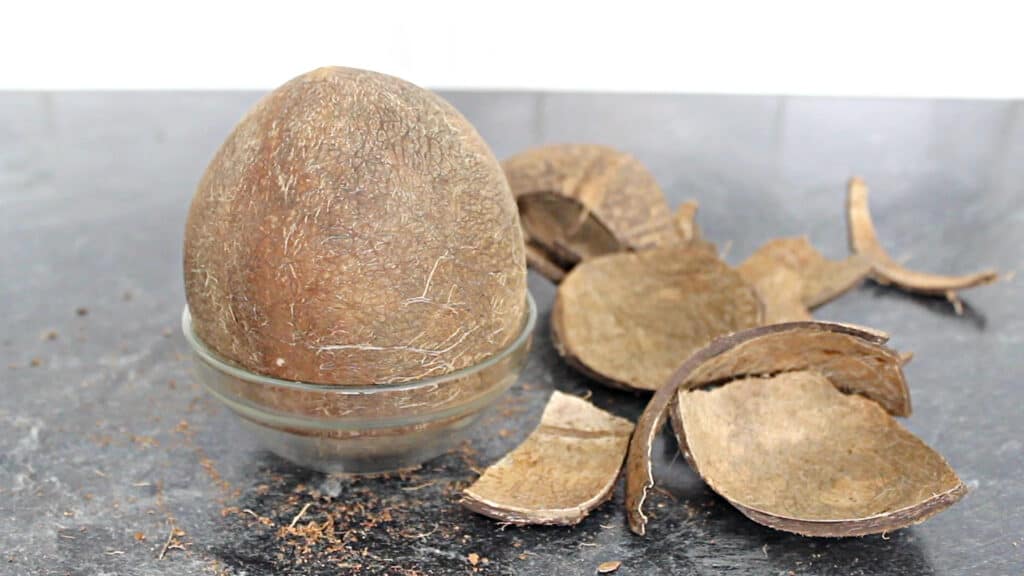 Storing coconuts
Keep coconuts at room temperature for several weeks.
Once opened, store them in the fridge or freezer for a week.
Savory Suitcase suggests keeping them away from sunlight and heat.
Opening a coconut
Here are the steps you need to know to become a pro at opening coconuts:
Make a hole in the soft eye of the coconut.
Pour the coconut water into a glass.
Use a hammer to crack the fruit open.
Pound the husk to expose the coconut meat.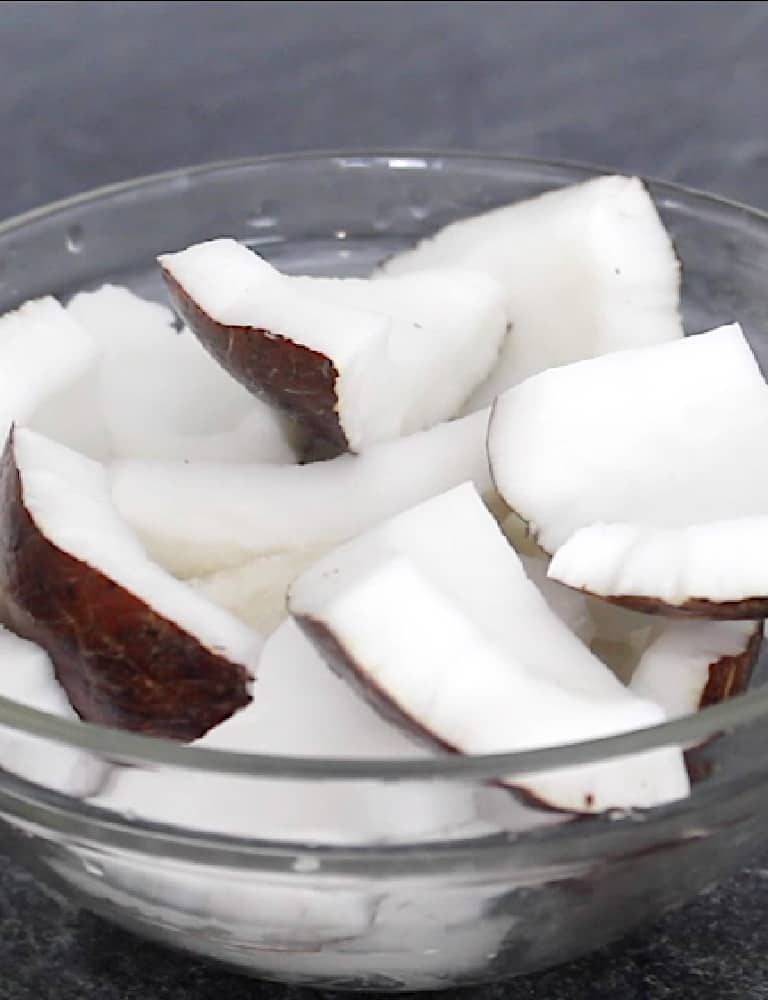 Coconut Milk Variations
Do you want to make Coconut Milk more exciting?
Aside from a one-ingredient recipe, you can add sweeteners such as honey, maple syrup, sugar, vanilla extract, cinnamon, nutmeg, salt, lemon juice, cocoa powder, and more.
Now, you can add coconut milk to the recipes you can make from fresh fruits such as raisins, dried apple slices, and dark chocolate! For more milk options, you can try almond milk for a nutty taste.
No-Blender Coconut Milk
If you don't have a blender, juicer, o food processor, then there is still a way to make your coconut milk.
Prepare the coconut with a knife.
Then, use a grater for the coconut meat.
Mix the grated coconut with coconut water until well combined.
Filter the contents with a nutmilk bag or sieve.
Recommended Tools
This post contains affiliate links, which means I earn commission income from qualifying purchases at no extra cost to you. Please read the full disclosure for more information.
Visit my shop for more products.
How to Serve and Use Coconut Milk
Coconut milk is best served immediately upon making it because it still holds the natural flavor and texture of the milk. The best time to drink this milk is in the mornings, at least an hour before your first meal.
Moreover, it can be served with cereal, soups, smoothies, and oatmeal. Also, make sure to use coconut milk for your culinary or even non-culinary needs!
Here are some recipes you can try with coconut milk:
Storage Tips
At room temperature: Don't let the coconut milk sit at room temperature for longer than two hours.
Frequently Asked Questions
How healthy is coconut milk for you?
Coconut milk is healthy for several reasons. For example, according to a study by the U.S. National Library of Medicine, it has medium-chain triglycerides (MCTs), which help with weight loss and waist slimming.
This can also boost your immune system because of its lauric acid content.
What does coconut milk contain?
There are so many vitamins and minerals you can get from coconut milk. It is mainly composed of water with a good balance of fat, carbohydrates, and protein.
Is coconut milk as healthy as milk?
Choosing between coconut and dairy milk depends on what your body needs. Both have their benefits, but dairy milk is better if you want to gain protein, lose weight, or be healthier.
Meanwhile, coconut milk may be preferred by 65% of the population that has lactose intolerance. It is also a great supplement to protect your heart from illnesses.
In fact, in a study by the Journal of the American College of Nutrition, drinking it can help reduce cholesterol levels for a healthy heart.
Coconut Milk
Coconut milk has definitely become a dairy-free milk substitute for recipes, beverages, and pastries. What's great about homemade coconut milk is that it's completely organic and free from any preservatives or additives.
Ingredients
2

coconuts

(peeled and chopped)

½

cup

coconut water

1½

cup

water
Instructions
Pour the coconut water into a container.

Then, scrape off the coconut meat.

Use a knife to dice the coconut meat.

Add the coconut meat and water to a blender or food processor.

Blend the contents until smooth.

Filter the milk with a sieve or cheesecloth.

Press the pulp against the sieve with a spoon.

Finally, the coconut milk is ready to use or store!
Video
Notes
Remember not to let the coconut milk sit at room temperature for 2 hours.

Store it in an airtight bottle for later use. And refrain from giving coconut milk to a baby until he or she turns a year old.

Use the meat and water to strengthen the flavor of the coconut milk and to make it a creamy consistency.
Add water according to how thick you want the milk to be. The more water you put in, the thinner the consistency will be.
The hammering will later cause a fracture in the coconut to break it apart. Exert force in this step because the exterior can be tough to break.
To thaw, let milk defrost in the fridge overnight or for a few hours. It can also be placed in a container to undergo a cold water bath to thaw. Alternatively, put some frozen coconut milk cubes in a glass and heat it in the microwave for several minutes.
Nutrition
Serving:
100
ml (of 550ml)
Calories:
62
kcal
Carbohydrates:
3
g
Protein:
1
g
Fat:
6
g
Saturated Fat:
5
g
Polyunsaturated Fat:
1
g
Monounsaturated Fat:
1
g
Sodium:
29
mg
Potassium:
113
mg
Fiber:
2
g
Sugar:
2
g
Vitamin C:
1
mg
Calcium:
9
mg
Iron:
1
mg