Today, you will learn how to make smooth and creamy Cashew Butter – a healthy, multi-purpose, and delicious condiment.
With cashew butter, you can make your bread, smoothies, or desserts more fun and interesting. It has a rich, nutty, and sweet flavor that will take your dishes and drinks to the next level.
Believe it or not, you can actually make cashew butter at home. On your next grocery trip, make sure to buy fresh cashews to transform them into a useful product!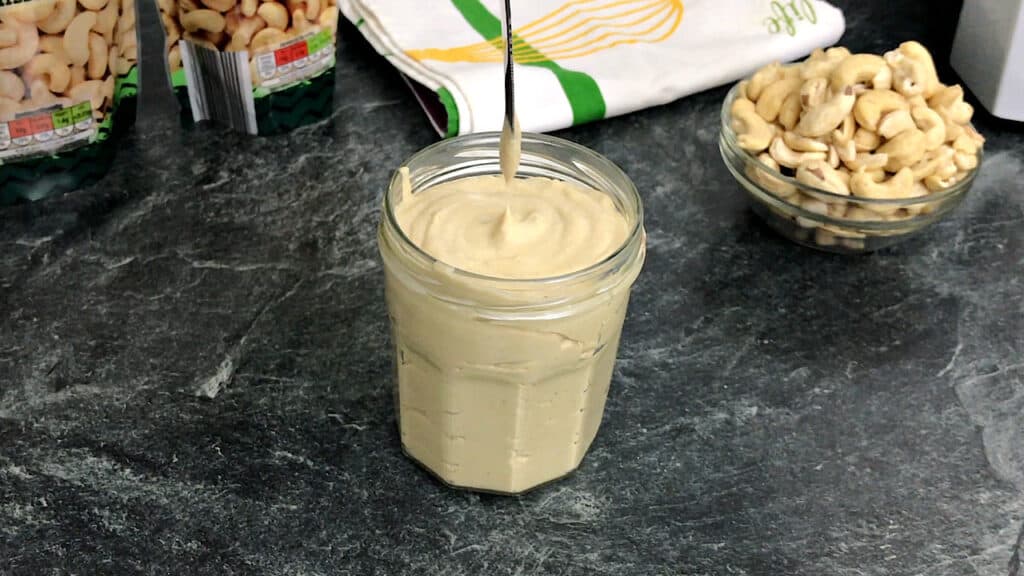 Pin this recipe on Pinterest to save for later
Everything will taste better with this homemade Cashew Butter!
How to Make Cashew Butter
Preparing cashew butter at home is actually easier than it seems. Using a blender or a food processor, you can make thick, luscious, and creamy butter for your favorite recipes.
Share this recipe with your family and friends; they will surely love it!
Ingredient
Good news, the Cashew Butter is a one-ingredient recipe for 100% organic butter!
Cashews
There are many nut varieties to choose from, but cashews are definitely some of my favorites. When it comes to flavor, cashews have a sweet, nutty, salty, and creamy quality to them.
Cashews also have a crunchy and chewy texture that you will enjoy when snacking. You can usually find these in grocery stores in their roasted version.
Aside from adding them to your snacks, cashews will also taste delicious in salads, smoothies, bread, cakes, and stir-fries. You can also add them to milk, trail mixes, wraps, snack bars, sauces, ad more!
Try these recipes to experience the magic of cashews:
Directions
Now, let's have some fun making cashew butter!
Use a blender or food processor to blend the cashews at high speed.
Then, scrape down the sides with a spatula as you blend.
Once content with the texture, transfer it into a jar to use and store.
Look at how smooth, creamy, and thick it is. The Cashew Butter may be your next favorite bread spread. You can use this butter in your home or even start a business!
Tips
Buying and storing cashews
Selection
Go for the unsalted and unflavored cashews to retain the nutritional value of the cashews.
Vacuum-sealed packages are best to extend freshness.
Storage
Retain the cashews in their original packaging or in resealable bags or jars.
Remove as much air as you can from the container.
Always check it for insects or molds.
These can last up to a month at room temperature.
You can also refrigerate them for six months.
Greatist suggests keeping the cashews in the freezer to make them last longer.
Roasting cashews
While cashews can be used raw to make butter, it's also best to roast them to get rid of potentially harmful bacteria. Check out these ways how to cook them!
Line the baking tray with parchment paper.
Then, evenly spread a single layer of cashews.
Roast the cashews in a preheated oven for about 15 minutes.
Stir the cashews occasionally to prevent burning.
Stove
Use a skillet to roast the cashews on the stove.
Cook until they turn brown, and this may take up to 5 minutes on medium heat.
Spread the cashews on a microwavable dish.
Microwave them in 1-minute intervals or until brown and toasted.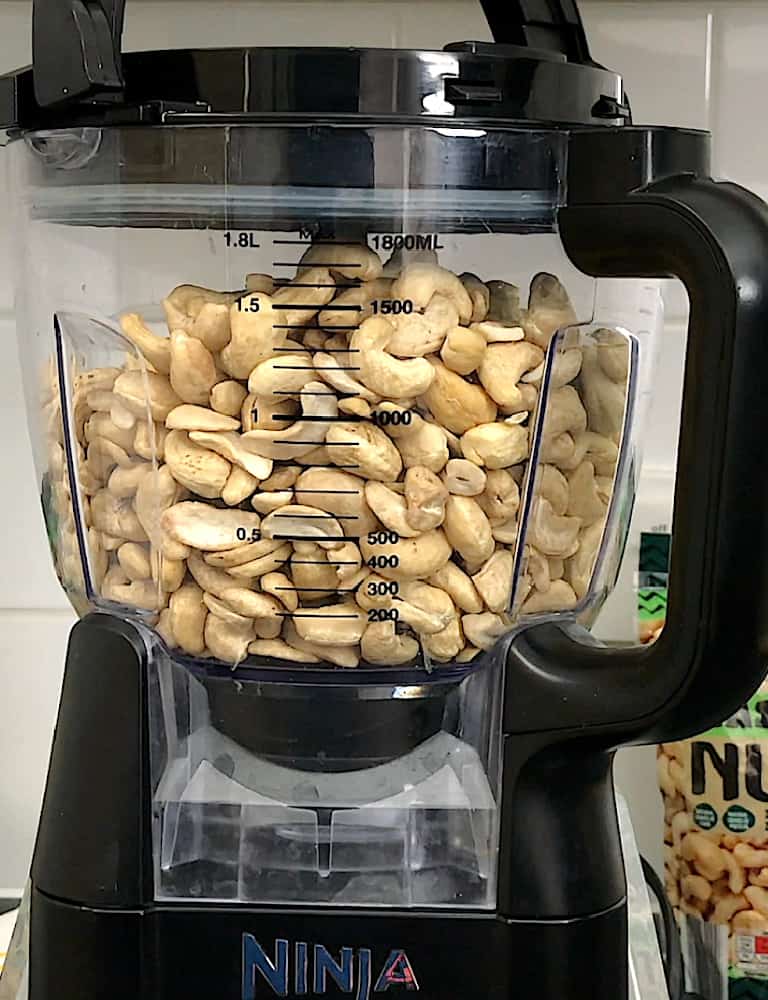 Distribute a layer of cashews in the air fryer basket.
Then, cook the cashews for about 8 minutes or until brown in color.
Shake the contents every two or four minutes for even cooking.
According to Beyond the Nut, roasted cashews are best refrigerated or frozen. Store them in containers or resealable bags.
Preserving them in the fridge can extend their shelf life by up to a month. On the other hand, freeze the roasted cashew nuts in freezer bags to last up to several months.
Cashew Butter Variations
This cashew butter is vegan, gluten-free, and dairy-free! For variety, you can add cinnamon, salt, vanilla extract, honey, syrup, or coconut oil to make it more flavorful.
For alternatives for cashews, Master Class suggests walnuts, pecans, almonds, or peanuts. If you love homemade and organic condiments, then I suggest making strawberry jam too!
No-Food Processer Cashew Butter
In case you don't have a food processor, you can try using a high-powered blender. Keep blending until you achieve a butter-like consistency. Alternatively, use a mortar and pestle to pound the cashews into a paste.
Recommended Tools
Food processor: Blend the cashews in a food processor.
Airtight jar: Store the butter in a sealed jar.
Spatula: Scrape the sides of the food processor with a spatula.
This post contains affiliate links, which means I earn commission income from qualifying purchases at no extra cost to you. Please read the full disclosure for more information.
Visit my shop for more products.
How to Use Cashew Butter
Cashew butter is perfect for toast, bread, or bagels. This recipe will give you a spreadable and smooth consistency for a satisfying meal. If you're craving oatmeal, then you can add some of this butter for a nutty flavor.
You can also use this for pastries and desserts such as muffins, cookies, and pies. It even pairs well with different kinds of salads for a more diverse taste. Moreover, add it to your smoothies to make you feel full for a longer period.
In addition, this can even be used as dips or sauces for multiple dishes! You can pair it with different kinds of homemade bread too.
Here are some of the dishes you can make with almond butter:
Storage Tips
At room temperature: Store the butter in an airtight jar at room temperature. Make sure to use it within several months.
Frequently Asked Questions
Is cashew butter healthier than peanut butter?
According to the Vegetarian Times, when it comes to sugar content, cashew butter has half the sugar content of peanut butter.
These nut butters have a unique set of nutritional facts, but you can use them interchangeably for your diet.
Is cashew nut butter good for you?
Yes, it is extremely healthy because it's made of all-natural and fresh cashews. In fact, you don't even need any preservatives or additives to make it extra yummy and smooth.
It's a great protein, fiber, and lutein source for overall health. This butter also helps you regulate your cholesterol levels. It will help you feel full for a longer period and, in the long run, will help you lose and maintain weight.
What does cashew butter do?
In terms of health benefits, cashew butter can help with your brain health, immunity, energy, eyes, bones, blood pressure, heart, sugar levels, and muscles.
On the other hand, as food, you can use it as a spread or thickener for bread, smoothies, pastries, and even stews.
Is cashew butter healthier than almond butter?
Cashew butter and almond butter have their own set of health benefits. Whichever is healthier depends on your preference and health needs.
For instance, even if almond butter has more fat than cashew butter, it can still help you monitor your fat intake. On the other hand, cashew butter proves to be better for weight loss.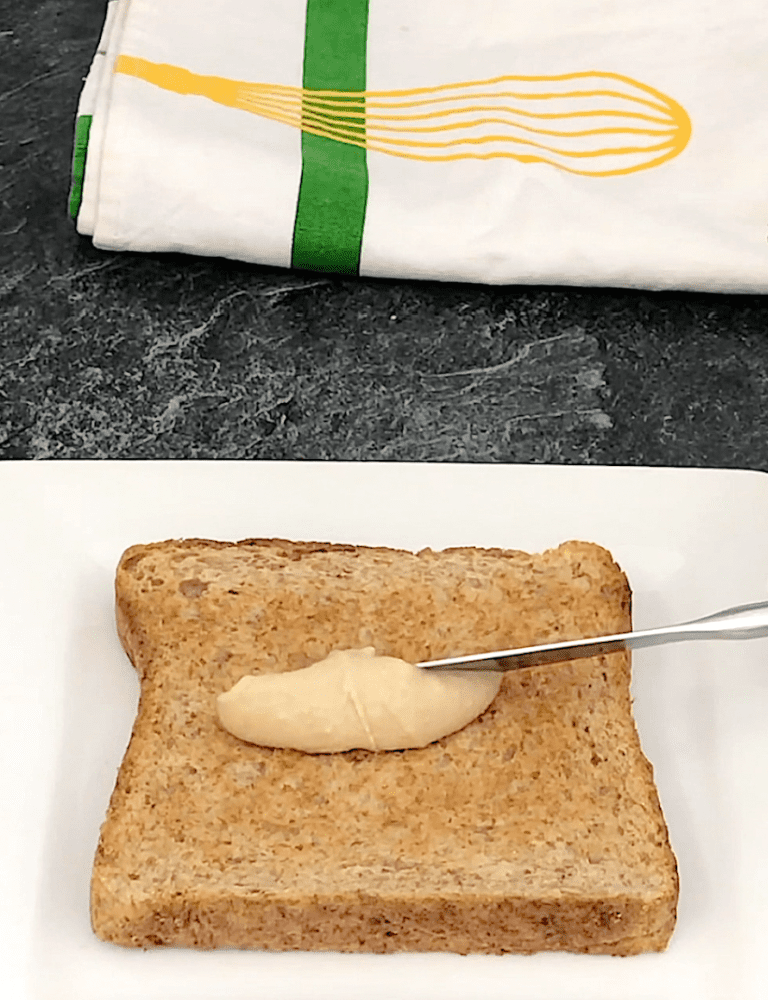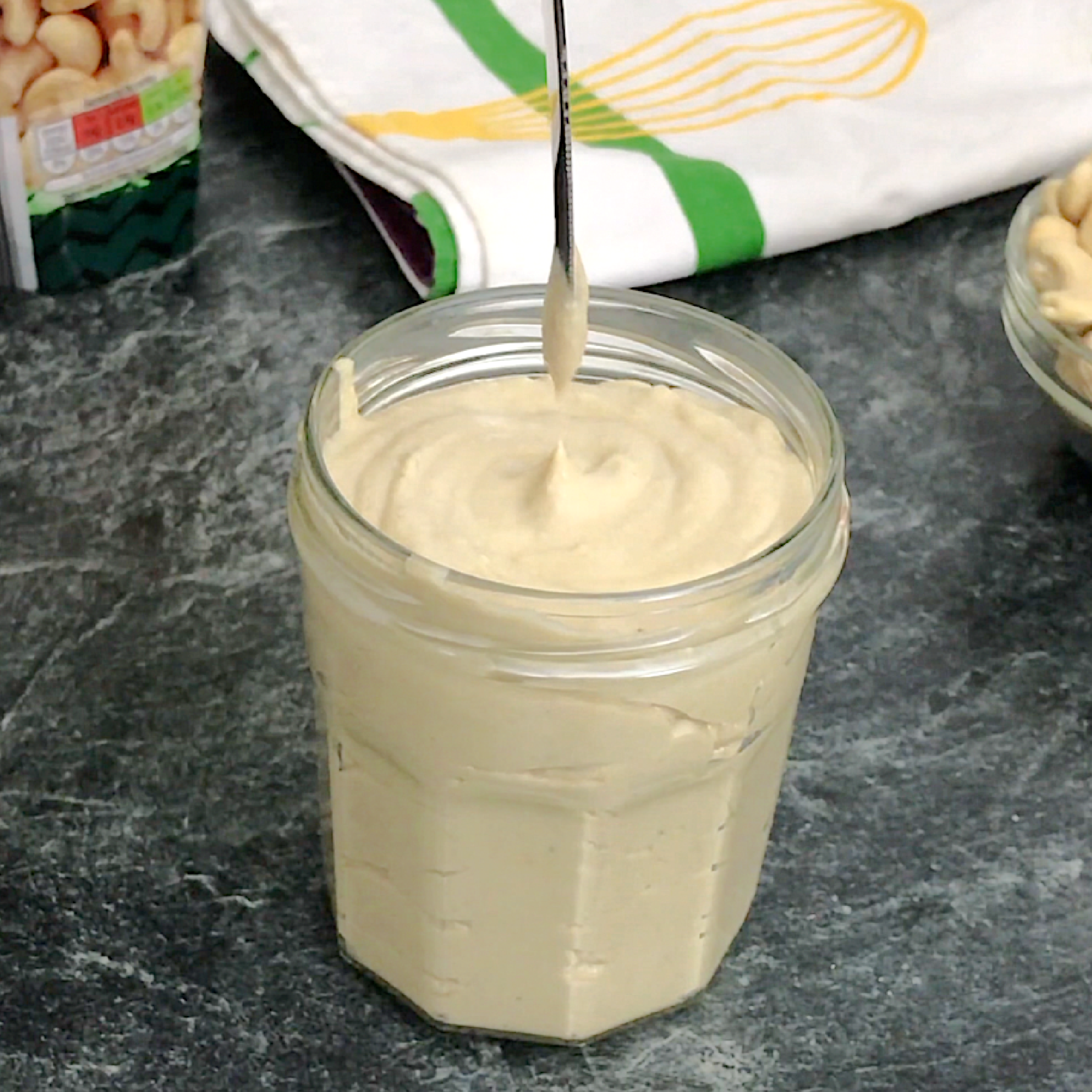 Organic Cashew Butter (VIDEO)
You only need one ingredient to make this undeniably delicious organic cashew butter recipe!
Ingredients
500

g

Cashews

(raw or roasted)
Instructions
Blend the cashews nuts.

Transfer the raw cashew nuts into the food processor. Blend it at high speed. Scrape down the sides and continue blending.

Store it in an airtight jar.

After about 30 minutes, check the consistency of the cashew butter, and once content with the texture, transfer it into a container.
Video
Notes
Roast the cashews in the oven, stove, microwave, or air fryer for a richer flavor.

You can also use a blender to puree the cashews.

Babies can have this condiment as early as 6 months of age.
Nutrition
Serving:
1
(of 20)
Calories:
138
kcal
Carbohydrates:
8
g
Protein:
5
g
Fat:
11
g
Saturated Fat:
2
g
Polyunsaturated Fat:
2
g
Monounsaturated Fat:
6
g
Sodium:
3
mg
Potassium:
165
mg
Fiber:
1
g
Sugar:
1
g
Vitamin C:
0.1
mg
Calcium:
9
mg
Iron:
2
mg