This Fried Plantains recipe will be perfect for you if you want to cut down on chips. They're healthy, vegan, family-friendly, and gluten-free for your celebrations!
Pin this recipe on Pinterest to save for later
These are so yummy that you'll make fried plantains every other day!
How to Make Fried Plantains
Frying plantains has never been this easy. Grab your apron, and let's get cooking!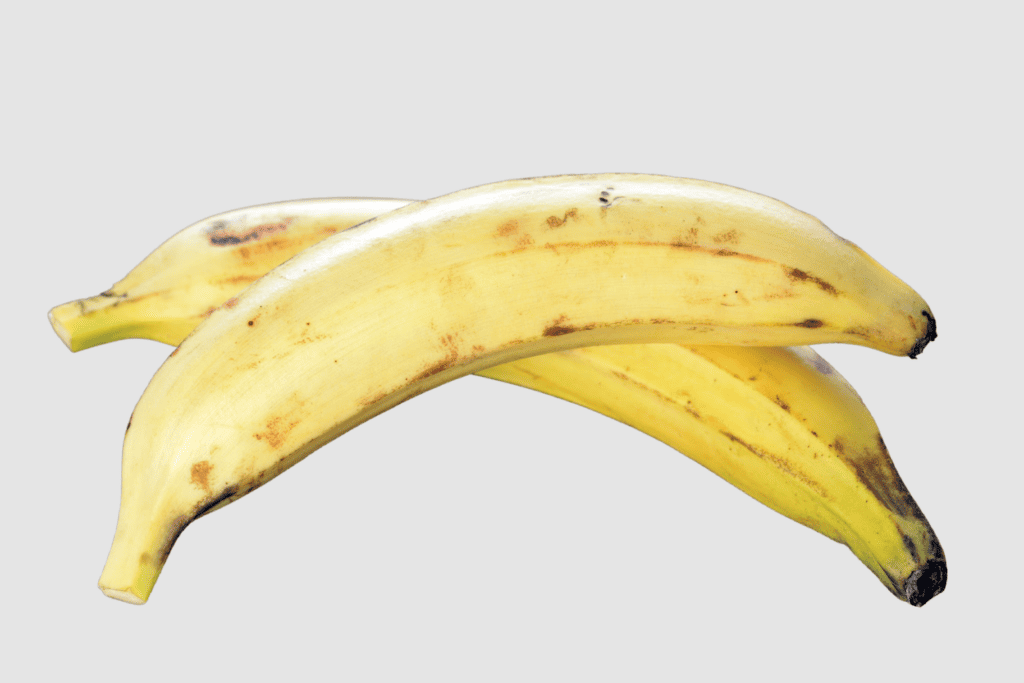 Ingredients
You need two to three affordable ingredients to make this dish:
Plantains
Plantains are tropical fruits that belong to the same family as bananas. They are starchy and best consumed when cooked. Remember that this recipe uses ripe yellow plantains with brown or black specks on the skin.
These are likely to be sweet to the taste. You can prepare this in dishes such as porridge, roasted plantains, fufu, baby food, steamed plantains, chips, and more.
According to Healthline, regulating eating plantains can aid digestion, weight loss, and heart health. If you want to try out healthy snacks, then these plantains are worth trying.
It has the flavor, texture, and nutritional value needed to energize your body and sharpen your mind for a productive day!
Sunflower oil
To preserve the flavor and nutrients of the plantains, I suggest using oil with a smoke point. The Globe and Mail recommends using canola oil, almond oil, sunflower, and avocado oil for high-temperature cooking.
Aside from these two ingredients, you can add a seasoning of your choice to make the fried plantains extra flavorful and enjoyable. Cook this the right way and every bite will be worth it!
Directions
You can enjoy your fried plantains in two steps and a few minutes.
Use a knife to slice off the ends and make a shallow vertical cut in the middle of the plantain.
Then, cut it into your preferred shape.
Preheat oil in a pan over medium heat. It should sizzle once you add the plantain slices.
Leave them to fry until golden brown.
Turn them over to cook on both sides using a fork.
Once cooked, transfer them onto a lined plate.
Are you ready to taste the best ever all-natural homemade Fried Ripe Plantains? Trust me; you'll be devouring these Fried Plantains in no time!
Tips
Buying plantains
Storing plantains
Fried Plantains Variations
This recipe is the classic fried plantains version, but there is no reason not to be creative when making your own.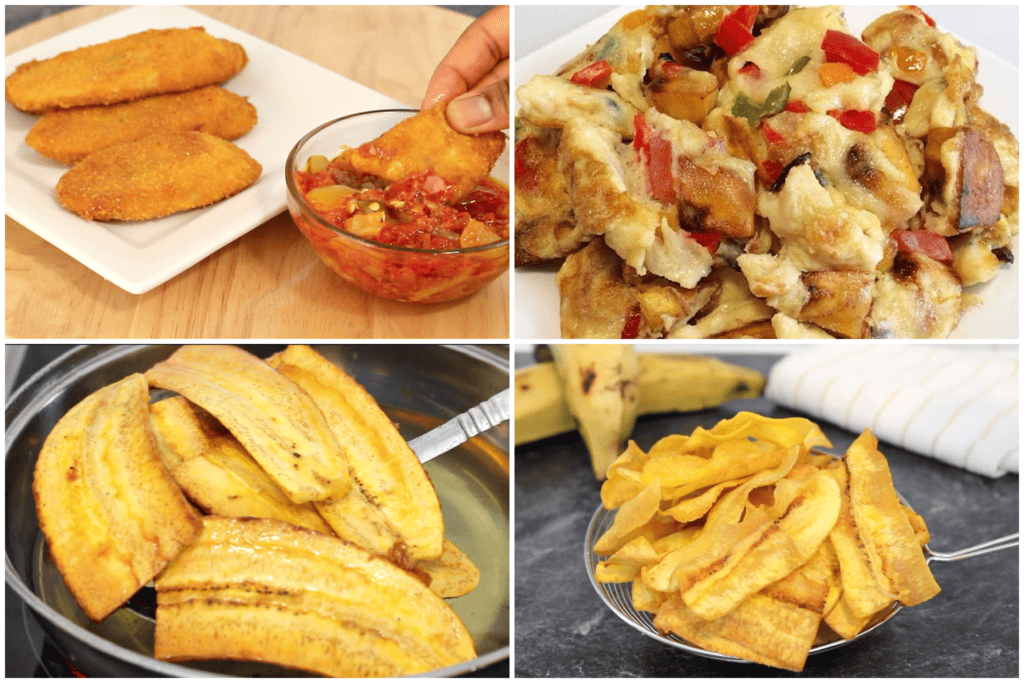 For instance, instead of plain ones, you can use seasonings such as salt, garlic powder, chili flakes, paprika, or other spices of your choice.
The chips can also be coated in bread crumble and egg for a richer flavor and crispy texture.
Moreover, the slices can be prepared in different shapes and sizes, such as cubes, strips, or fries, using the V-Blade Slicer for even pieces.
Furthermore, you can pop them in a preheated air fryer to cook for five minutes on each side at 190°C. Air fry them in batches. Alternatively, bake them in a preheated oven at 180°C for 10 minutes on each side or until golden brown.
Recommended Tools
This post contains affiliate links, which means I earn commission income from qualifying purchases at no extra cost to you. Please read the full disclosure for more information.
Visit my shop for more products.
How to Serve Fried Plantains
Fried plantains can be served as they are or with dips and sauces to complement their flavor and texture. If you want to pair it with dishes, I recommend savoring it with the following:
These are perfect for curbing your cravings for sugary treats and junk food. Add this into your diet; you can trust that you will have restored energy and a refreshed body.
Finally, here are some of the best drinks to pair with these fried plantains:
Storage Tips
Frequently Asked Questions
What is the best way to fry plantains?
I find deep frying the best way to fry plantains. It truly gives the dish extra crispiness and crunch without losing flavor. However, you can also try to air fry them for less oil.
Do fried plantains taste like bananas?
Plantains and bananas are both sweet, but plantains do not have a distinct banana taste. The plantains are starchier than they are sweet.
How long will it take to fry plantains?
It takes about four minutes to cook and 2 minutes until golden brown. However, it is best to refer to the golden brown color once it's cooked.
Should you soak plantains before frying?
Soaking them before frying is not required, but if you intend to fry them twice for an extra crunch, soak them in a bit of salt and water, pat them dry, and fry them again.
Are fried plantains good for you?
Yes, they are healthy. Plantains are naturally packed with essential vitamins and minerals such as fiber, potassium, and magnesium. Even though they give off the impression of chips, they are way more nutritious.
Fried Ripe Plantains (VIDEO)
Put your ripe plantains to good use by frying them into golden brown and sweet fried plantains!
Ingredients
6

plantains

(large, ripe and firm)

Sunflower oil

(enough to deep-fry)

Salt to taste

(optional)
Instructions
Prepare the plantains.

Slice off the ends and make a shallow vertical cut in the middle of the plantain to easily peel off the skin. Cut it into your preferred shape – diagonal, circle, or cube. You can season it with salt if desired.

Fry.

Preheat oil in a pan over medium heat. It should sizzle once you add the plantain slices. Leave them to fry until golden brown. Turn them over to cook on both sides. Once cooked, transfer them onto a lined plate.
Video
Notes
Use ripe plantains alone or season them with spices of your choice.

Aside from deep-frying, you can bake or air fry them. Try Air Fryer Roasted Plantains.

Freeze them to extend their shelf life to several weeks or months. Read more on How to Preserve Plantains for Longer.
Nutrition
Serving:
1
(of 4)
Calories:
429
kcal
Carbohydrates:
86
g
Protein:
3
g
Fat:
12
g
Saturated Fat:
1
g
Polyunsaturated Fat:
0.4
g
Monounsaturated Fat:
10
g
Sodium:
11
mg
Potassium:
1308
mg
Fiber:
5
g
Sugar:
47
g
Vitamin A:
3034
IU
Vitamin C:
49
mg
Calcium:
8
mg
Iron:
1
mg