Good news! You don't need to buy Powdered Sugar (confectioners sugar or icing sugar) in the grocery store. You can make your own at home!
Make baking easier by using this for desserts, drinks, and snacks. It is often used because it is usually used for making sweet food and drinks.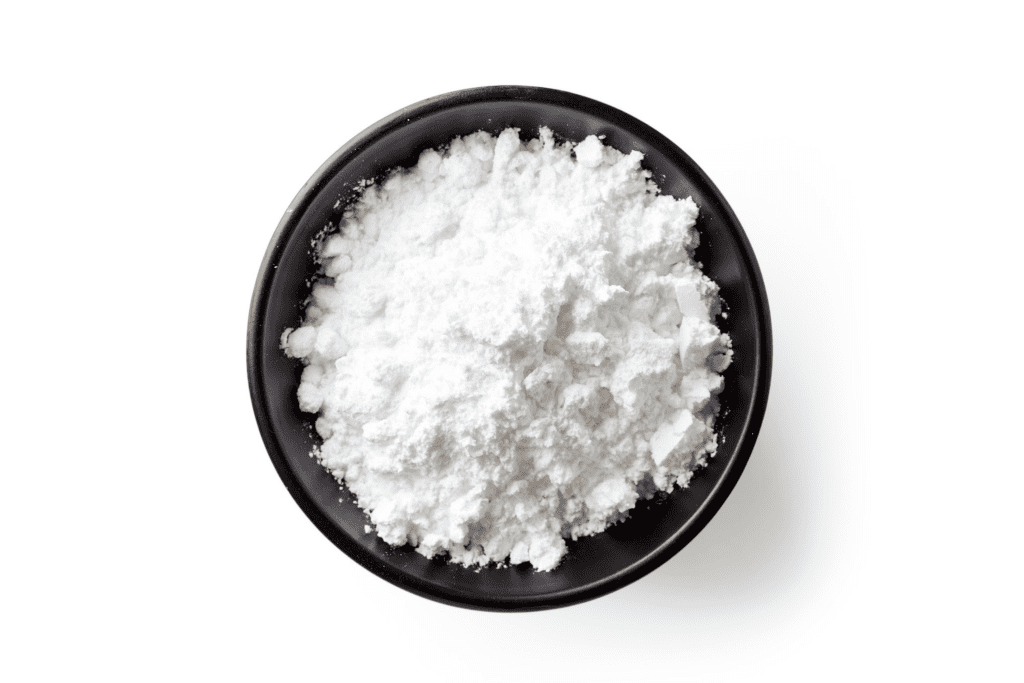 Pin this recipe on Pinterest to save for later
If you have a sweet tooth, then this is a must-try hack for you. It's so easy; just let your blender or food processor do all the work. You'll certainly look forward to baking after making it!
How to Make Powdered Sugar
Making powdered sugar – confectioners sugar or icing is so easy that you can make it with your eyes closed. In fact, all you need is granulated sugar! After trying it, you'll never be able to stop making it.
Ingredient
Granulated sugar
Granulated sugar is also called white sugar or table sugar. The sugar is not powdered but crystallized, making it easy to melt and mix. You can use it for desserts, baked goods, drinks, sauces, and bread.
I suggest using this for because granulated sugar is always available in grocery stores. You might even have it in your kitchen right now.
Granulated sugar has larger granules and a coarser texture than other kinds of sugar. Moreover, it is usually made of sugar beets or sugarcane to truly give it a naturally sweet taste.
I have tried using it for French Toast, Soft Bread, and Nigerian Buns. It has given me great results! However, there is always room for improvement, so let's make it together!
Directions
Add this to your homemade condiments list because you'll surely do it more often.
Put the granulated sugar into a blender or food processor.
Then, blend until the texture is fine.
Transfer the powdered sugar into a jar to store!
How do you plan on using it? Don't forget to share your favorite recipes in the comments section!
Tips
No-Blender Powdered Sugar
Did you know you can still make powdered sugar without a blender or food processor?
You can also use a miller, mortar and pestle, or spice grinder to process the sugar. Filter the powder with a sieve to get a finer texture.
Powdered Sugar Variations
Aside from using pure granulated sugar, you can also add cornstarch to prevent the sugar from clumping. Here are other types of sugar so you can compare them and use them as needed:
Confectioner's Sugar
Confectioner's sugar is plain sugar with cornstarch. According to Martha Stewart, adding starch is needed to prevent it from melting. You can best use it as a garnish for cakes and sweets.
Meanwhile, the powdered version can easily melt into whatever you're cooking or preparing.
Icing Sugar
Powdered sugar is an all-around kind of condiment. On the other hand, you can use icing sugar for frosting and filling. I suggest using icing sugar for cakes, donuts, and cupcakes.
Brown Sugar
Brown sugar is made of white sugar and molasses, giving it its color and texture. It usually hardens if unused for a long time. Kitchen Stories suggests using brown sugar to give your dishes a caramelized quality.
Conversely, powdered sugar has a fine texture that does not easily clump over time. It is always white because of the sugar used.
Recommended Tools
This post contains affiliate links, which means I earn commission income from qualifying purchases at no extra cost to you. Please read the full disclosure for more information.
Visit my shop for more products.
How to Use Powdered Sugar
Make the most out of your powdered sugar by using it for the following purposes:
Simply add sweetness to dishes or drinks with this sugar.
According to Southern Living, you can also use powdered sugar to tenderize meat. Use it as a dry rub or marinade.
Give your baked goods a golden brown and caramelized quality by using this sugar.
Decorate your desserts using it for fondant, ganache, and more.
Add it to a sweet, smooth, thick juice or drink.
Looking for dishes and drinks where you can use this? Here are the best ones I suggest:
Storage Tips
Frequently Asked Questions
Is powdered sugar and regular sugar the same?
Powdered and regular sugar are not the same but are made of the same ingredient. You can make the powder from regular sugar.
Moreover, regular sugar is ready to use. On the other hand, you must put in a blender or food processor to powderize.
How do I make powdered sugar?
Make powdered sugar by blending it in a blender or food processor until fine. You can also use a miller, mortar and pestle, or spice grinder to get similar results.
What can I use instead of powdered sugar?
According to The Kitchn, substitute powdered sugar with granulated sugar mixed with any of the following:
Cornstarch
Potato starch
Tapioca starch
Coconut sugar
Can you make powdered sugar from regular sugar?
Yes, you can make powdered sugar from regular sugar. In fact, regular sugar is all you need to make this recipe!
What happens if you use regular sugar instead of powdered?
If you use regular sugar, then it can take time to melt or dissolve. It will sometimes give the dish or drink a grainy texture.
Can I use powdered sugar in coffee?
You can certainly use it in coffee. It will blend perfectly with the coffee, giving it a sweet taste and heavenly texture. The coffee will have a smooth consistency that you will love!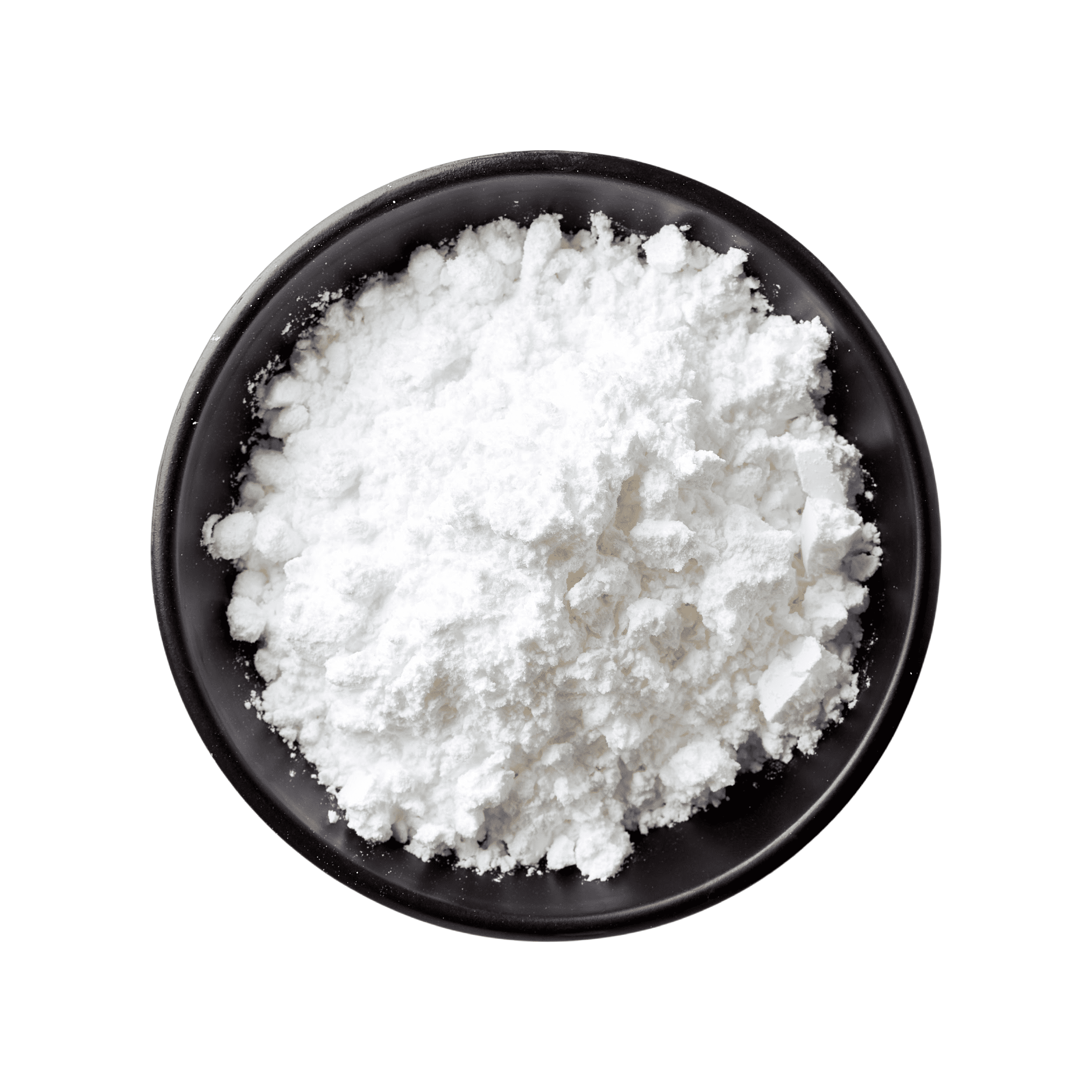 Powdered Sugar (VIDEO)
Take ordinary sugar to the next level by making powdered sugar for your favorite dishes and drinks!
Instructions
Put the granulated sugar into a blender or food processor.

Then, blend until the texture is fine.

Transfer the powdered sugar into a jar to store!
Video
Nutrition
Calories:
4
kcal
Carbohydrates:
1
g
Sodium:
0.01
mg
Potassium:
0.02
mg
Sugar:
1
g
Calcium:
0.01
mg