Have you noticed that the broccoli doesn't seem to get wet if you wash it with water? If you love vegetables and healthy recipes, you will surely appreciate this useful and effective tip!
Pin this recipe on Pinterest to save for later
Prepare your broccoli like a pro for your favorite vegetarian and vegan dishes!
How to Wash Broccoli
Washing vegetables is one of the ways to protect and improve your health so here's how you can wash broccoli like a pro!
Broccoli
It's usually dark green in color with the florets bound together. It has a bitter, sweet, and verdant flavor that can be enjoyable when mixed into meals.
First, research by Nutrition Research claims that regularly eating broccoli can help with heart health by reducing the risk of acquiring cardiovascular diseases. You can also use it for cancer-fighting meals to detoxify your body.
Moreover, broccoli has beta-carotene and lutein, which can give you better eyesigh It has components to aid hormonal imbalance and boost the immune system.
You can eat it raw or cooked but never ever eat it unwashed!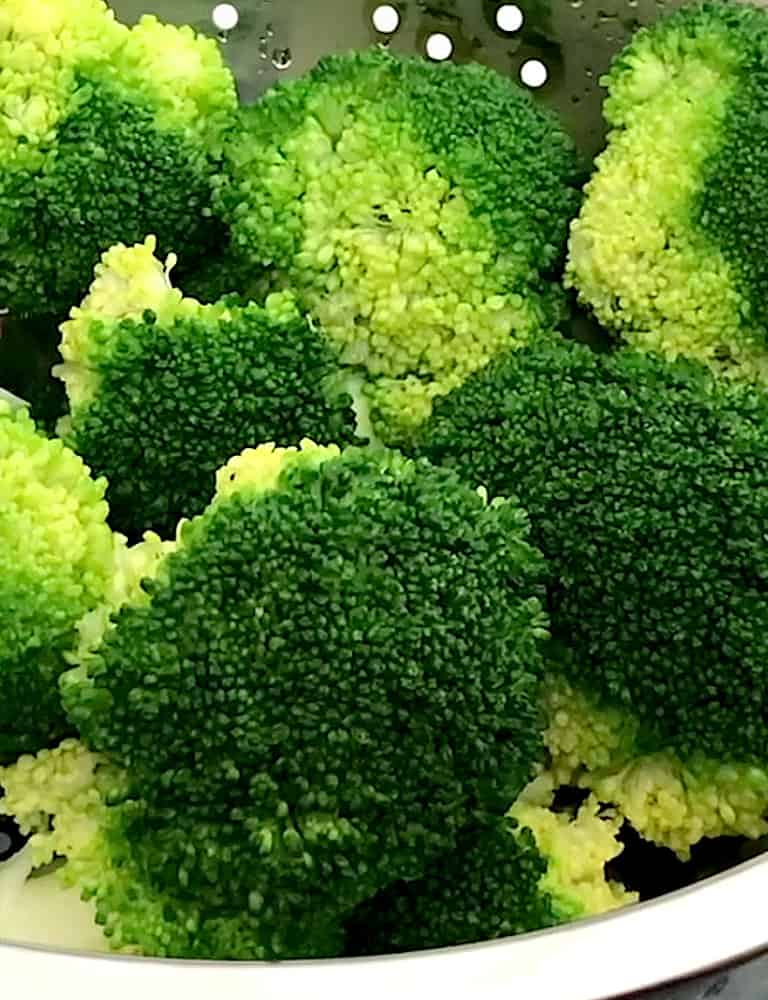 Directions
Boil water in a pot or electric kettle.
Pour the hot water into a bowl.
Dunk the broccoli into the hot water until the vibrant green color of the vegetables is restored.
You can never go wrong with washing it first. It will be easy to tell if it has been washed thoroughly because there will be an evident change in color from pale green to a bright green pigment.
Congratulations! You just learned how to wash broccoli like a professional chef!
How to Select Broccoli
Choose broccolis with tight heads and crisp green florets. The stalk should also feel firm and smell fresh. It is likely that it is no longer fresh if it has yellow florets and woody stems.
There may also be sliced frozen broccoli florets but whole fresh ones are healthier when you personally wash and prepare them.
Recommended Tools
This post contains affiliate links, which means I earn commission income from qualifying purchases at no extra cost to you. Please read the full disclosure for more information.
How to Use and Serve Broccoli
You will never run out of ideas on what to do with broccoli! It can be used in frying, baking, grilling, steaming, and roasting. It is also perfect for making soups, salads, stir-fry, couscous, smoothies, purees, and more! This Chicken and Broccoli Stir Fry is so delicious; give it a try!
Storage Tips
At room temperature: Broccoli can be left at room temperature for up to 2 days only. Meanwhile, cooked ones should be consumed within 2 hours.
In case it has already been cooked, wrap them in cling film or aluminum foil to last up to 5 days.
For cooked broccoli, transfer them into an airtight container or freezer bag to last up to several months.
Frequently Asked Questions
What are the benefits of broccoli?
Broccoli is a healthy vegetable that contains nutrients like fiber, protein, iron folate, lutein, carotenoids, and vitamins to improve overall health. It's good for your heart, bones, eyes, muscles, and digestion.
Can you eat broccoli every day?
You can eat broccoli every day but consume it in moderation to prevent adverse reactions. Limit yourself to 3 small servings of broccoli daily.
It may be healthy but cannot supply you with all the nutrients you need, so you must combine it with other leafy green vegetables.
How do you get rid of bugs in broccoli?
Just to be sure that you're consuming fresh and bug-free broccoli, let the broccoli sit in a bowl of water with salt and vinegar for 20 minutes. Then, rinse it to get rid of any bugs.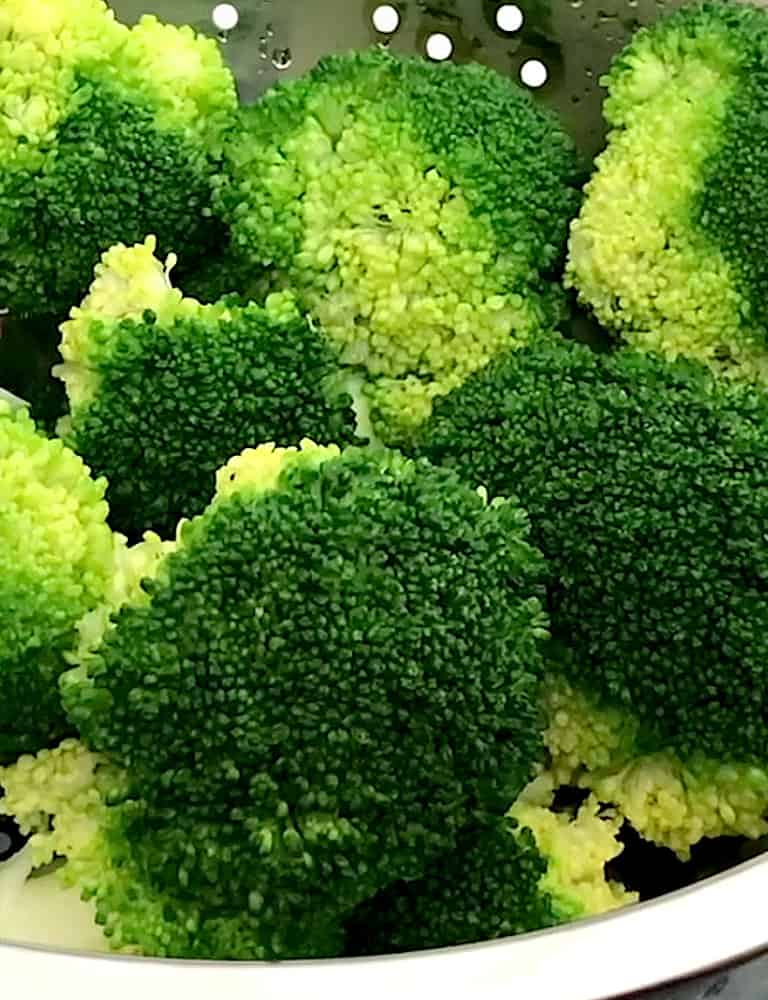 How to Wash Broccoli Properly
Broccoli will not be truly healthy and safe to eat until you wash it properly. It's hydrophobic and highly water-repellant so here's a guide on how to wash the broccoli and how to do it like a professional chef!
Instructions
Boil water.

In a pot, kettle, or electric water heater, boil enough water to wash the broccoli. Without adding anything to it, pour it into a deep glass bowl.

Dip the broccoli into the bowl.

Dunk the broccoli into the hot water to get rid of bacteria, sand, soil, dirt, insects, worms, or chemicals like pesticides, anti-browning agents. At this point, you will start to notice that the broccoli has become responsive to water – this means that you did the procedure perfectly!

Optional: Aside from washing the whole broccoli, you can slice off the florets and submerge them in the hot water for a minute. Then, drain the water and your broccoli is ready to eat and cook!
Video
Notes
Choose broccoli with a tight head, green florets, firm stalk, and heavyweight.

Once it ripens, store it in the fridge or in the freezer.

Never eat or cook it unwashed!