Improve your daily diet by using Lemon Ice Cubes for your drinks! These refreshing, long-lasting, healthy ice cubes are good for your body, skin, brain, and overall health. In fact, they are easy to make, and you can ensure you always have them at home!
Pin this recipe on Pinterest to save for later
This recipe saves you time, energy, and money. No lemons will ever go to waste!
How to Make Lemon Ice Cubes
You can easily make these lemon ice cubes with or without a slow juicer. Do this freezer-friendly recipe to make your lemons last longer!
Ingredients
Lemons
Lemons are some of the healthiest citrus fruits you can easily find in grocery stores. Their sweet, sour, tangy, and juicy quality makes them perfect for drinks, juices, pastries, smoothies, and desserts.
Moreover, these lemons can also help store your fruits and vegetables for your favorite healthy recipes. Did you know they are keto-friendly, vegan, and vegetarian, too?
The health benefits of lemons include the following:
The lemons' vitamin C content can help prevent heart problems and regulate blood cholesterol levels.
These are popular weight loss ingredients drinks because they improve metabolism and give energy.
Moreover, protect your kidneys from complications by regularly adding lemons to your daily diet.
Achieve glowing skin by helping your body produce collagen with lemons.
Get clean and healthy teeth by using lemons for dental care.
Last, but not the least, lemons can boost your immunity to make you strong, productive, and healthy!
I especially love lemons in Hibiscus Lemon Tea, Turmeric Tea, and Anti-Inflammatory Juice. When you think it can't get any better, you can turn these fresh fruits into immune-boosting lemon ice cubes!
Directions
Check out the easiest Lemon Ice Cubes recipe ever!
Peel the lemons using a knife.
Slice them into pieces.
Then, feed them into the slow juicer.
Pour the juice into an ice cube tray.
Freeze for several hours.
Finally, transfer the ice cubes into freezer bags to store.
Not only is this recipe healthy and healthy, but it is also practical. You don't have to juice lemons every day because you can take them out of the freezer whenever you need them!
Tips
Lemons
Selection
Buy vibrant yellow lemons without rotten spots.
Select juicy ones that feel heavy for their size.
You should smell a pleasant fragrance.
Storage
If you need to use the lemons within a week, then you can keep them at room temperature.
Whole and sliced lemons can be stored in the fridge for several months or in the freezer.
Meanwhile, lemon juice can be refrigerated, drank, or frozen within four days.
No-Juicer Lemon Juice
Lemons are easy to juice, even without a slow juicer.
Roll the lemons on a flat surface while applying a bit of pressure.
Then, use a knife to slice it in half.
Alternatively, use an orange squeezer to extract the juice.
Ice Cube Tray Alternatives
If you don't have an ice cube tray, then you can use any of the following materials instead:
Paper cups
Used gift box trays
Shot glasses
Gelatin molds
Lemon Ice Cubes Variations
Aside from plain lemon ice cubes, you can mix them with ginger juice for a spicy and sweet quality. Moreover, you can pair the lemon juice with mint, basil, rosemary, and other fresh herbs of your choice.
Adding these herbs can surely make the ice cubes more fragrant and colorful! You can also combine the lemon juice with honey, maple syrup, and sugar for a sweet taste. Otherwise, use fresh fruits such as kiwi, berries, oranges, green apples, cucumbers, and more!
Recommended Tools:
This post contains affiliate links, which means I earn commission income from qualifying purchases at no extra cost to you. Please read the full disclosure for more information.
Visit my shop for more products.
How to Use Lemon Ice Cubes
Now that you know how to make lemon ice cubes, check out how to use them for the best results. For instance, you can make lemon tea by dissolving it in hot water. Add sweeteners of your choice for more flavor.
Furthermore, you can mix it with water in a flask to keep it hot or warm for a few hours. In fact, simply making flavored water with these lemon ice cubes can be good for your overall health!
Use these ice cubes for workout drinks, weight loss smoothies, and other healthy recipes. Serve it for breakfast to keep you energized and nourished.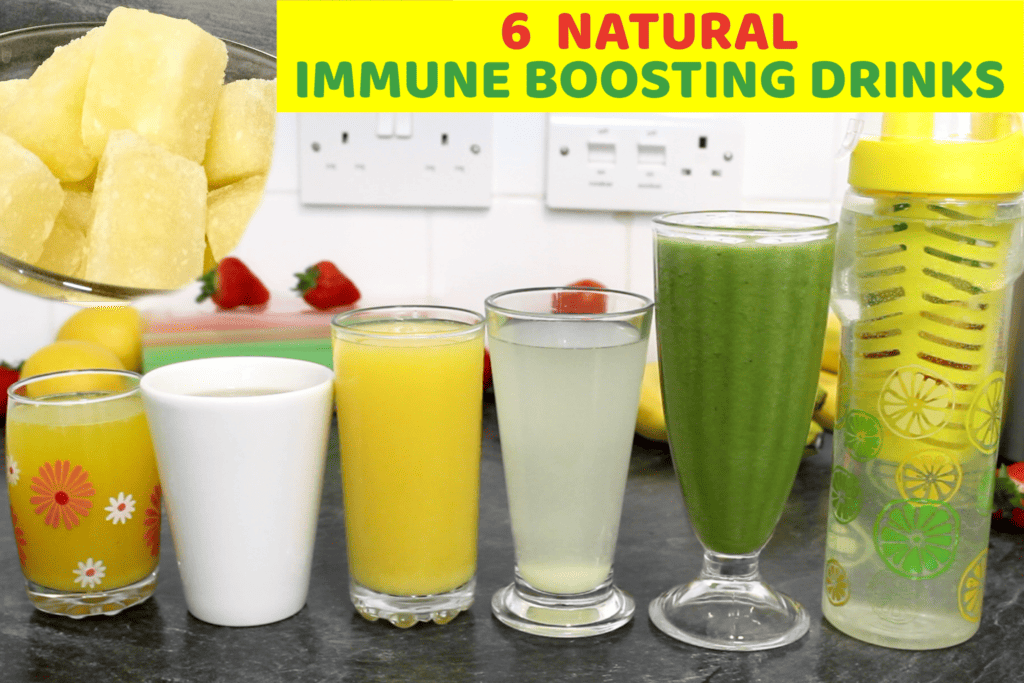 Storage Tips
At room temperature: Melt the lemon ice cubes at room temperature if you want to use them in the liquid.
Frequently Asked Questions
How long will lemon ice cubes last?
According to Kickass Baker, lemon ice cubes can last three to four months or longer in the freezer. Naturally, ice cubes will melt in the fridge and at room temperature within several hours.
What can you do with lemon ice cubes?
These can be mixed with water, teas, juices, and smoothies for a tasty beverage. These can also be used for baking, snacks, and desserts!
How do you store lemon ice cubes?
Store the ice cubes in resealable bags or freezer bags. Keep them in the freezer to prolong their shelf life.
What are the benefits of lemon ice cubes for the face?
These can be homemade and organic skin care products to keep your face youthful and glowing. They're natural cleansers that can improve pores, treat acne, and light dark spots or scars!
This post may contain general information and does not constitute professional medical advice. Always seek information or advice from a qualified medical professional. Please read the full disclaimer for details.
Immune Boosting Lemon Ice Cubes (VIDEO)
Make these easy, affordable, practical, and immune-boosting lemon ice cubes to stay healthy, energized, and fit!
Total Time
3

hours
10

minutes
Instructions
Peel the lemons using a knife.

Feed them into the slow juicer.

Pour the juice into an ice cube tray.

Freeze for several hours.

Transfer the lemon ice cubes into freezer bags to store.
Video
Notes
If you don't have a slow juicer, juice the lemons with your hands or an orange squeezer.

Use cupcake trays, granola bar molds, or ice cream molds as alternatives to ice cube trays.

Use or freeze refrigerated lemon juice within four days.
Nutrition
Calories:
157
kcal
Carbohydrates:
50
g
Protein:
6
g
Fat:
2
g
Saturated Fat:
0.2
g
Polyunsaturated Fat:
0.5
g
Monounsaturated Fat:
0.1
g
Sodium:
11
mg
Potassium:
745
mg
Fiber:
15
g
Sugar:
14
g
Vitamin A:
119
IU
Vitamin C:
286
mg
Calcium:
140
mg
Iron:
3
mg