Make your favorite drinks colder, healthier, and better with some homemade Lemon Ice Cubes!
Instead of using fresh lemons within a week, you can now make ice cubes that will last longer. Whenever you want to feel cool and relaxed, just pop them into your drink and you can savor it until the last drop.
More than what it can do for your drinks, these Lemon Ice Cubes can have positive effects on your health. Making them from natural lemons means that they surely come with nutrients, antioxidants, and benefits for you.
Pin this recipe on Pinterest to save for later
By converting lemons into Lemon Ice Cubes, you can save money on buying lemons. Not only are you making your drinks taste better, but you're also taking care of your health.
There's no time to waste and a whole lot of Lemon Ice Cubes to make!
How to Make Lemon Ice Cubes
Since the lemon is naturally juicy, you can get the Lemon Juice with or without a juicer. Once you have your lemon juice, you can just freeze it to make Lemon Ice Cubes – it's THAT easy!
Ingredients
Instead of turning lemons into lemonades, why not convert them into Lemon Ice Cubes, right?
Lemons
Have you used lemons for your drinks or meals before?
The lemon is a popular citrus fruit that's known for its bright yellow color, juicy quality, and sour flavor. You can buy it at an affordable price because it's available almost all year round.
There are different varieties of lemons you can try. Most of them have a sweet, acidic, and tangy flavor. In fact, you can even zest the lemon peel to add flavor to your recipes.
Aside from the flavor that it gives, the lemon also has health benefits to offer.
You can add lemons to your diet in many ways. For instance, you can use it for your drinks, salad dressings, marinades, and even desserts. Always find interesting ways to use lemons to experience the life-changing health benefits.
I especially love lemons in Hibiscus Lemon Tea, Turmeric Tea, and Anti-Inflammatory Juice. When you think it can't get any better, you can turn these fresh fruits into immune-boosting Lemon Ice Cubes!
Directions
Check out the easiest Lemon Ice Cubes recipe ever!
Peel the lemons using a knife.
Slice them into pieces.
Then, feed them into the slow juicer.
Pour the juice into an ice cube tray.
Freeze for several hours.
Finally, transfer the ice cubes into freezer bags to store.
Not only is this recipe healthy and healthy, but it is also practical. You don't have to juice lemons every day because you can take them out of the freezer whenever you need them!
Tips
Buying lemons
Experience Life suggests buying lemons with bright yellow colors.
Select juicy ones that feel heavy for their size.
You should smell a pleasant fragrance.
Storing lemons
If you need to use the lemons within a week, then you can keep them at room temperature.
Whole and sliced lemons can be stored in the fridge for several months or in the freezer.
Meanwhile, lemon juice can be refrigerated, drank, or frozen within four days.
No-Juicer Lemon Juice
Lemons are easy to juice, even without a slow juicer.
Roll the lemons on a flat surface while applying a bit of pressure.
Then, use a knife to slice it in half.
Alternatively, use an orange squeezer to extract the juice.
Ice Cube Tray Alternatives
In case you don't have ice cube trays, try these alternatives instead:
Paper cups
Used gift box trays
Shot glasses
Gelatin molds
Lemon Ice Cubes Variations
Aside from the classic Lemon Ice Cubes, how else can you make them special?
When you want to give them a new flavor, try the Lemon Ginger Ice Cubes for the best balance of sweet, sour, spicy, and warm flavors. Adding ginger also adds a cooling and relaxing effect.
Moreover, you can pair the lemon juice with mint, basil, rosemary, and other fresh herbs of your choice. Not only do these herbs add color, but they also give a pleasant aroma and flavor.
You can also combine the lemon juice with honey, maple syrup, and sugar for a richer flavor and texture. Otherwise, use fresh fruits such as kiwi, berries, oranges, green apples, cucumbers, and more!
Recommended Tools:
This post contains affiliate links, which means I earn commission income from qualifying purchases at no extra cost to you. Please read the full disclosure for more information.
Visit my shop for more products.
How to Use Lemon Ice Cubes
Once frozen, how can you make the most out of the Lemon Ice Cubes?
You can keep it simple by adding it to water, juices, teas, and other drinks that you like. It makes your drink cold while giving it a sweeter flavor. Every sip will surely be bursting with an incredible quality.
Furthermore, you can mix it with water in a flask to keep it hot or warm for a few hours. In fact, simply making flavored water with these lemon ice cubes can be good for your overall health.
Use these ice cubes for workout drinks, weight loss smoothies, and other healthy recipes. Serve it for breakfast to keep you energized and nourished.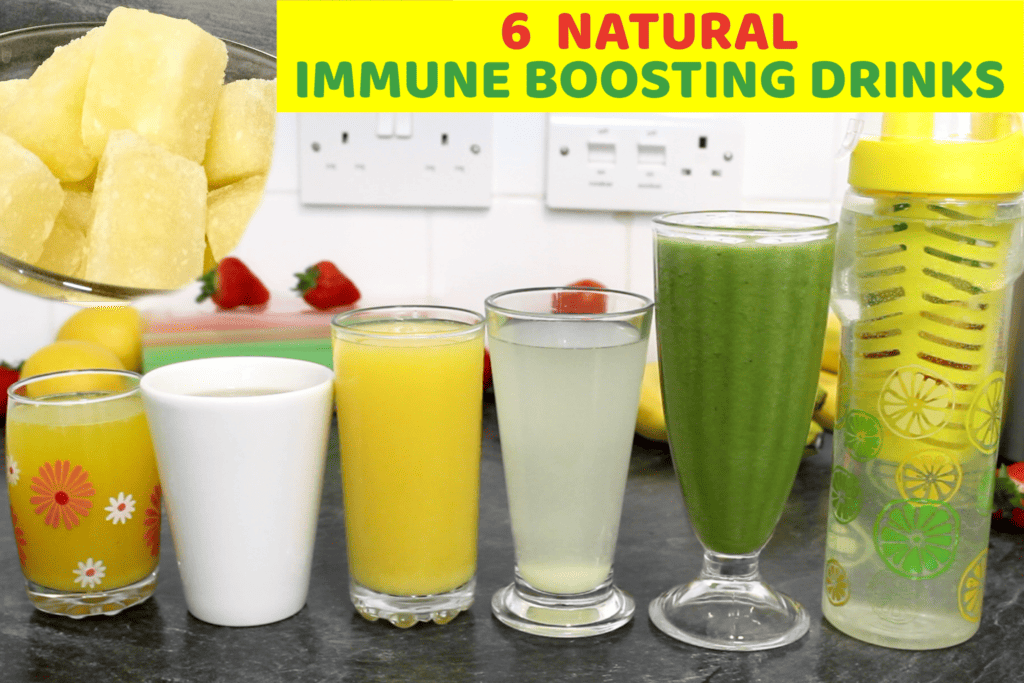 Storage Tips
At room temperature: Melt the lemon ice cubes at room temperature if you want to use them as a juice.
Frequently Asked Questions
Are lemon ice cubes good?
Yes, they are. Not only are they good for your appetite, but also your health. You can add them to your drink to make it cold and extra refreshing. They also add a sweet and sour flavor for a better-tasting drink.
When it comes to health benefits, the lemon ice cubes can be good for your digestion, skin, kidneys, heart, teeth, and weight loss. You will surely have a better life and diet with lemon ice cubes!
Can you freeze lemons as ice cubes?
Of course! There are many ways you can freeze lemons. For instance, you can freeze the lemon slices to make them ready for use. Otherwise, freeze the slices with water.
My favorite why of freezing lemons as ice cubes is juicing them first, then freezing them.
Is lemon ice cubes good for face?
The Lemon Ice Cubes can certainly be good for your face. With the level of vitamin C that the lemons have, they can improve your skin, reduce acne, and lighten any dark spots.
What is the lemon ice hack?
Start the lemon ice hack by juicing your lemons. You can just squeeze them lemons to get the juices out. Sometimes, I use a juicer to fully extract the juice. Then, pour the juice into an ice cube tray and freeze until ready for use!
Immune Boosting Lemon Ice Cubes (VIDEO)
Make these easy, affordable, practical, and immune-boosting lemon ice cubes to stay healthy, energized, and fit!
Total Time
3

hours
10

minutes
Instructions
Peel the lemons using a knife.

Feed them into the slow juicer.

Pour the juice into an ice cube tray.

Freeze for several hours.

Transfer the lemon ice cubes into freezer bags to store.
Video
Notes
If you don't have a slow juicer, juice the lemons with your hands or an orange squeezer.

Use cupcake trays, granola bar molds, or ice cream molds as alternatives to ice cube trays.

Use or freeze refrigerated lemon juice within four days.
Nutrition
Serving:
1
(of 14)
Calories:
11
kcal
Carbohydrates:
4
g
Protein:
0.4
g
Fat:
0.1
g
Saturated Fat:
0.01
g
Polyunsaturated Fat:
0.03
g
Monounsaturated Fat:
0.004
g
Sodium:
1
mg
Potassium:
53
mg
Fiber:
1
g
Sugar:
1
g
Vitamin A:
8
IU
Vitamin C:
20
mg
Calcium:
10
mg
Iron:
0.2
mg